Tata Motors has been able to record a decent global wholesales of 88,881 vehicles in October 2013, which also includes the sales of its subsidiary Jaguar Land Rover. The cumulative wholesales for the fiscal year stands out at around 5,92,768.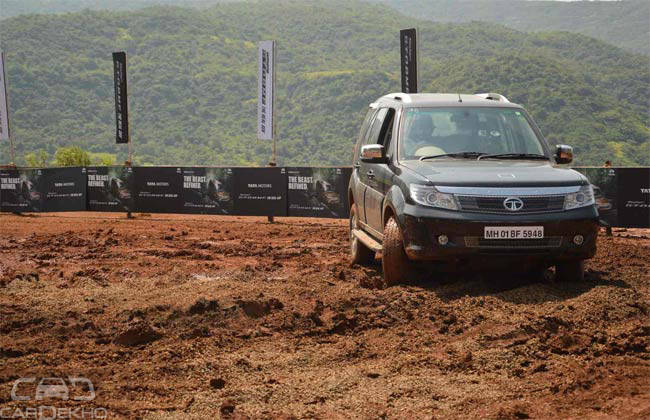 In the month of October, the total global wholesales of all commercial vehicles of Tata and Tata Daewoo range turned out to be 38,067. Tata has been India's leading manufacturer when it comes to commercial vehicle segment and it reflected when Tata made a cumulative commercial vehicles wholesales of 2,75,274 for the fiscal.
It also went on to sold 50,814 passneger vehicles during October 2013, globally, which can be considered adequate seeing the current status of Auto Sector. The cumulative passenger vehicle wholesales for the fiscal were 3,17,494 which can be termed as fair.
Tata went on to sell 14,567 Tata passenegr vehicles in the month of October, 2013 while the cumulative wholesales for the fiscal was around 88,786.
Jaguar Land Rover went on to register a global wholesales of 36,157 vehicles in the October month. Jaguar alone went on to sell 7,066 vehicles during this tenure, whereas Land Rover sold an amazing 29,151 units in this time period. Land Rover and Jaguar are prestigious brand names with immense value not only in India but also abroad. The cumulative wholesales numbers for Jaguar Land Rover summed up to 2,28,708 for the fiscal. Land Rover performed exceptioanlly well during the fiscal as the cumulative wholesales figure stands around at 1,84,291 units whereas Jaguar sold a decent 29,151 units in the fiscal.
Source : CarDekho - Tata Safari Storme - Tata Motors Group sold 88,881 units in October 2013