Tata Motors celebrated the festive season by delivering 1,100 cars to its customers. The sales were made in the states of Maharashtra, Gujarat, Chhattisgarh and Madhya Pradesh on the auspicious occasion of Ganesh Chaturthi. The company noticed a rise in demands from cities like Mumbai, Pune, Nagpur, Raipur and Bhopal on the eve of the festive season. Maharashtra alone took 700 deliveries and the rest 400 were delivered in Madhya Pradesh, Chhattisgarh and Gujarat.
Mr. Ashesh Dhar, National Sales Head, Passenger Vehicles Business, Tata Motors, said "The festive season exudes enthusiasm, excitement, anticipation, and energy. With the beginning of this auspicious festival, we are proud and humbled by the support and trust provided by our customers. We are excited to be a part of this celebration by delivering the joy of mobility to so many families. With the Zest, Bolt and the GenX Nano witnessing growing momentum in the market, we yet again, confidently testify the value and trust we offer to our customers."
To boost customer sentiments, Tata Motors is offering 'exciting' festive season packages and have aligned deliveries to meet customer demands in its passenger vehicle division.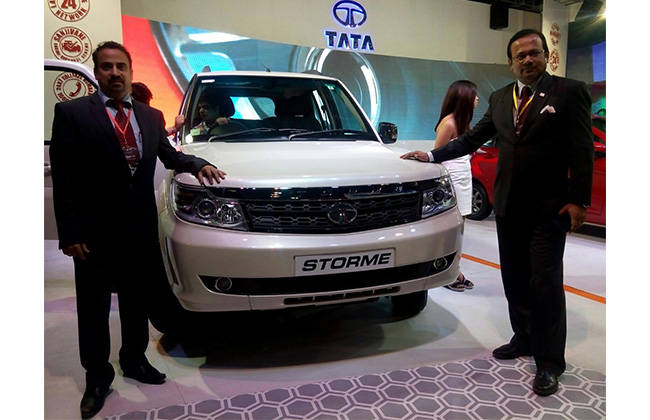 Tata Motors have also been active in the 11th NADA Auto Show in Kathmandu, Nepal. Along with showcasing Zest, Bolt and eXeta, the automaker has also launched its all new Storme in Nepal priced at NPR 42.25 Lac for the LX variant and NPR 56.85 Lac for the VX variant. To further help the customers make informed buying decisions, Tata Motors organised an interactive area at the auto show which had three sections, namely, Music Booth, Gaming Zone and Customer interaction Section.