Tata Motors India has announced second season of its truck championship - T1 Prima Truck Racing. The championship will be held at the Buddh International Circuit (BIC) in Greater Noida on March 15, 2015. Tata's T1 Prima Truck Racing Championship is inscribed on the calendars of FIA (Federation Internationale de l'Automobile) and FMSCI (the Federation of Motor Sports Clubs of India). The first season was held last year in March at the same place.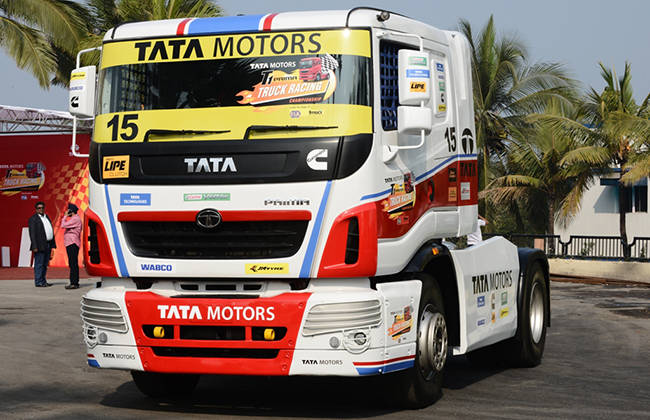 Mr. Ravi Pisharody, Executive Director, Commercial Vehicle Business Unit, Tata Motors, said, "With the first edition of the T1 PRIMA TRUCK RACING CHAMPIONSHIP having produced some very exciting races, we are pleased to announce the next season in 2015. When we announced the initiative last year, as the country's largest commercial vehicle manufacturer, we embarked on a new journey of HORIZONEXT, adding an exciting new dimension of truck racing to one of the largest trucking markets in the world, leading the transformation in the Indian commercial vehicle space, setting new benchmarks in terms of product engineering, world-class quality manufacturing and marketing. As we enter season two, it is in our continuous endeavour to remain the most preferred trucking brand and I wish to thank our sponsors, team of engineers, consultants, organisers, volunteers and, certainly, spectators for creating a big sporting holiday with an unforgettable atmosphere."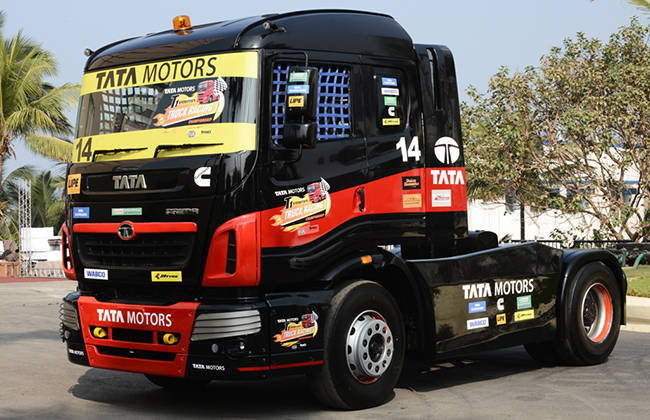 The championship will have six teams featuring 12 Tata Prima trucks. The trucks used in the racing are the Prima 4038.S sporting Cummins' diesel motor chucking out 370 bhp @ 2100 rpm. The trucks this year offers new aerodynamic mods featuring 10% increased top speed of 130 kmph along with 10% increased acceleration and 10% weight reduction. Other alteration are on the the fuel tank, brake cooling system, propeller shaft guards, racing seats and safety belts, exhaust, steering wheel, etc.
The T1 Prima Truck Racing Championship 2015 six teams –
1) Team Castrol Vecton
2) Team Cummins
3) Team Tata Technologies Motorsports
4) Team Dealer Warriors
5) Team Dealers Daredevils
6) Team Allied Partners
Mr Farhan Vohra, FIA Steward of Clerk of the Course, T1 "It's just so incredible – I would really recommend anybody to go out there and watch 12 big truck compete against each other, a truly fantastic experience. The circuit, the city, the atmosphere… everything! It's amazing to think of all the work that must go into making it happen. It's a must-see spectacle, and one that shows just what this sport can achieve with an open-minded approach to creating something new, unusual and innovative. I would like to congratulate Tata Motors for putting this all together and can't wait for the 2015 season to begin."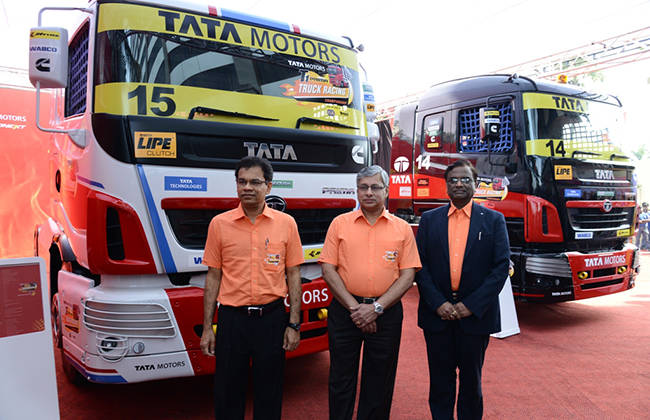 Mr. R. Ramakrishnan. Senior Vice President (Commercial), Commercial Vehicle Business Unit, Tata Motors, said, "Off the back of a great 2014 campaign, Tata Motors is determined to continue this positive momentum into the new season. Showcasing our commitment to the sport, we have introduced a slew of new initiatives in the 2015 race truck, along with our new Indian driver selection and training program for 2016. As we ready ourselves for season two of the T1 PRIMA TRUCK RACING CHAMPIONSHIP, we hope to strengthen our on-track record, as we continue to lead in a rapidly changing Indian market place, with new-generation trucking technologies and solutions. The event will definitely be one of the highlights of the year."
Source : CarDekho