After commencing online bookings for its soon-to-be-launched Bolt hatchback a day before, Tata Motors has now announced the launch of a dedicated Arena for the car in Delhi. Named as Bolt Arena, it is an interactive hub where company will promote the Bolt through various customers engaging activities. The arena will be in the city till 28th January and will move to other locations in the following weeks.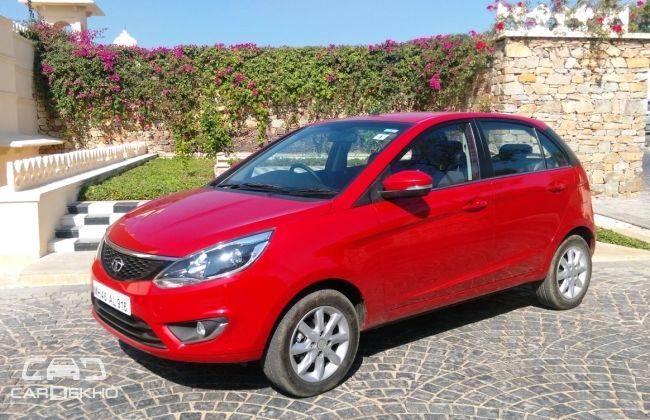 Commenting on the occasion, Mayank Pareek, President- Passenger Vehicle Business Unit, Tata Motors said, "We are excited to engage with our customers as we gear up for our upcoming launch- the stunning sporty hatchback- Bolt. With the Bolt, we have ushered change with an aggressive focus on our Horizonext strategy. After being much appreciated by all who have reviewed the car, the Bolt now comes closer to its customers through the Bolt Arena. Our focus is to provide a platform to our customers to engage with the brand, even before its launch."
The Bolt Arena will be hosting various activities such as gesture based games, revotron challenge game and an augmented reality application. While gaming, customers can compete against each other, on a webcam based system which will enable users to control and interact with the console through controller and Wifi technology.
After trying our hands over the Bolt, we were very much impressed with its overall performance and felt that it is the best hatchback till date from the company's stable, both in terms of design and build quality. Tata has done everything right with the Bolt and it is all set to give a much tougher fight against Maruti Suzuki Swift and Hyundai Grand i10.
City
Dateline
Location
Delhi NCR
23rd December to 1st January
Ambience Mall - Gurgaon
23rd-24th December
Logix Park, Sec 62, Noida and DLF Cyber Green Gurgaon
26th-28th December
TGIP, Noida and MGF Metropolitan, Gurgaon
30th-31st December
DLF Tower 8B,C and World Tech park, Gurgaon
3rd-4th January
Shipra Mall, Ghaziabad and World Tech Park (B Wing)
7th- 8th January
Cyber hub
8th – 11th January
CEIF and Photofair
10th-11th January
Ambience Mall , Vasant Kunj and World Tech Park (B Wing)
13th-14th January
Bldg No. 10, DLF Cyber City
17th-18th January
Pacific mall, Subhash Nagar and Pacific Mall, Anand Vihar
20th-21st January
Logix techno park, Sec 127, Noida and Bldg 9A, DLF Cyber City
24th – 25th January
DLF , Place and Crown Interior, Faridabad
27th-28th January
Global business park, Gurgaon and Unitech Cyber Park
Source : CarDekho