Continuing his winning streak, Stuart Oliver of Team Castrol Vecton yesterday clinched top spot at the Season 2 of T1 Prima Truck Racing Championship. Starting second on the grid in super qualifying round, Oliver went on to grab the title for the second consecutive year. He was followed by Steve Thomas of Team Allied Partners and Steven Powell of Team Tata Technologies at the first and second runner-up spots.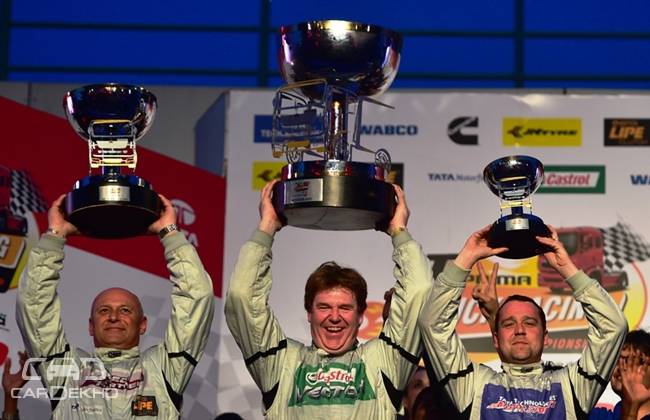 Stuart Oliver, T1 Prima Truck Racing Champion 2015 said "It was an amazing experience. I think one thing I want to say is a big huge thank you to all the fans coming out all this way, all the flags, all the caps, everything, it made such a difference this weekend. I really, really do appreciate it. Steve Thomas and Steven Powell were phenomenal competitors. They did an amazing job today of keeping me on my toes, pushing me all the way up to the podium."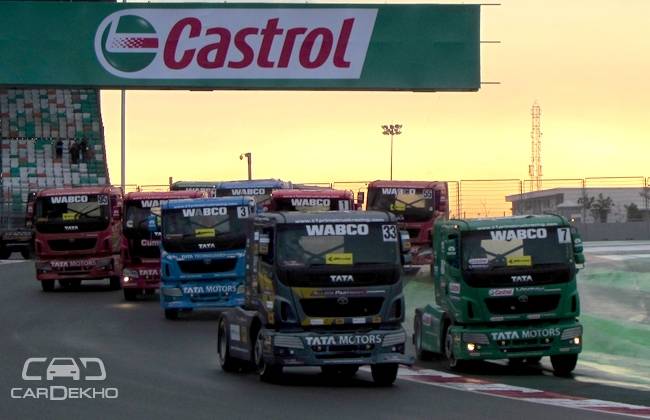 In the presence of almost 45,000 spectators, Tata PRIMA race trucks proved to be a treat for motorsports fanatics. The race trucks for this season boasted 10 percent more speed (up to 130 kmph), improved aerodynamics, 10 percent increased acceleration and 10 percent weight reduction (about 700kg), over the last season.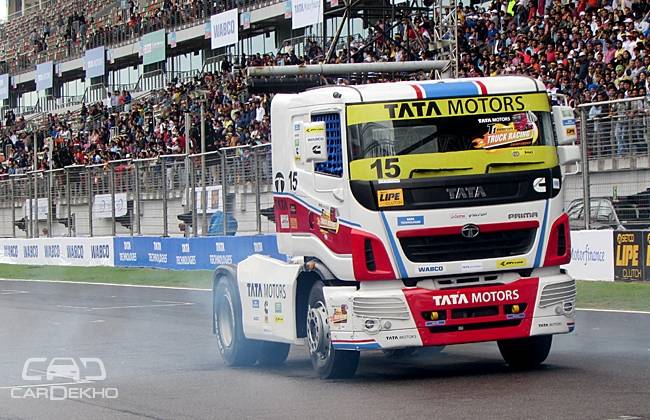 Commenting on the successful weekend, Ravi Pisharody, Executive Director - Commercial Vehicles, Tata Motors said, "We have had a tremendous day for truck racing with a really pumped-up atmosphere and we have been delighted by the response received today. The Tata PRIMA race trucks proved their racing prowess and build quality in this high intensity race. We are extremely delighted with the performance of T1 teams and drivers who have been supportive throughout the event. We would like to congratulate the winning team, sponsors and all participants for making this first of its kind, debut racing event, a historic day and all of the audience for a wonderfully electric atmosphere."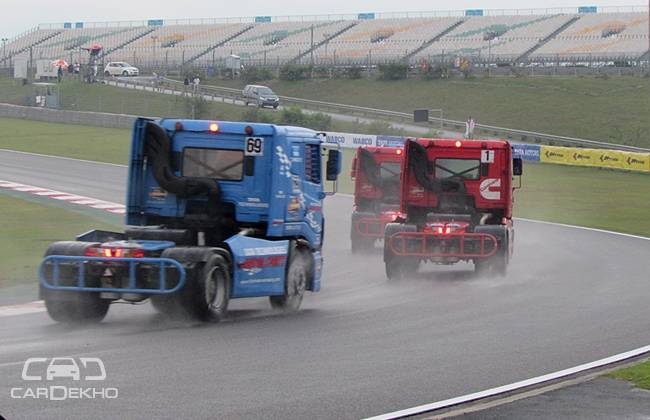 Besides the winning drivers Oly Janes, Mat Summerfield, Simon Reid, David Jenkins, Steven Powell, Richard Collett, Mathew Summerfield, David Jenkins, Paul Alan McCumisky, Oly Janes, Graham Powell, Ben Horne and Chris Levett were the other top British truck racing drivers, who participated in Season 2 of the T1 Prima Truck Racing Championship.
Source : CarDekho