After the recent suspension of production at the Hindustan Motors' Uttatpara plant, the state government has now asked the Indian manufacturer to propose a detailed revival plan in the coming two days. "The management has been told to submit a revival package by June 19 and also how the company plans to clear the dues of workers," Labour Secretary Amol Roy Chowdhury told media after a tripartite meeting called by him.
In the presence of all six registered unions, Mr. Moloy Chowdhury, CEO and a senior executive represented the company front in the meeting. The production at the Uttarpara plant got suspended on May 24, citing the day-by-day worsening conditions of the company due to lack of buyers for the iconic Ambassador cars. For more than past six months, HM have not given salaries to about 24,000 workers, except for an advanced payment of INR 7,000 to some.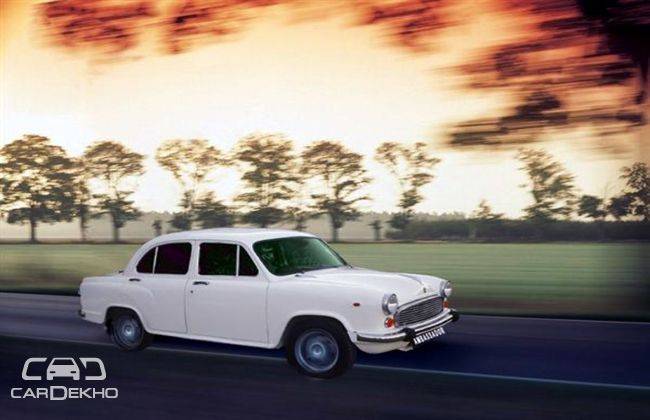 Post meeting Hindustan Motors issued an official statement, stating "at the tripartite meeting held today it apprised the gathered representatives of the various concrete steps that have been initiated given the existing set of circumstances which have made the present operational structure at Uttarpara unviable to resume operations." "The company is committed to pay off all back wages as soon as it has the funds from the sale of assets detailed earlier," it added.
Suffering from multiple problems such as declining demand for the Ambassador and unavailability of funds to run the facility as-well-as to pay wages, Hindustan Motors is going through the worst part of its journey. "The restructuring exercise is a necessary step to evaluate all options and address challenges that include the drop in sales of Ambassador and the constraints to restructure the organisation commensurate with this drop in sales," the spokesperson of HM said. The major obstacle for the manufacturer to start off again, is the demand for its product's, touching the lowest of all times to the fixed expenses at the facility in Uttarpara.
Denying any immediate action, HM has requested for a bit of time, in which it can reframe the organisation completely to reduce its liabilities and start off things from scratch again. In between, the company will continue to be in talks with the West Bengal government in an effort to make a comeback.
Source : CarDekho