In an effort to address certain 'short-term operational and liquidity challenges,' troubled Dutch car manufacturer Spyker has filed a voluntary petition for financial restructuring. Agreeing to the fact that these words are difficult or even impossible to understand, but the soul of the story remains, 'they have just filed for bankruptcy.'
The District Court of Midden-Nederland in Lelystad, where the application was filed, has approved the appeal, and appointed an administrator who will oversee a temporary freeze of payments due to Spyker's creditors. In the meantime, car manufacturer is expected to continue the development of the new B6 Venator sports car, with the new loans that Spyker says it is in the process of securing.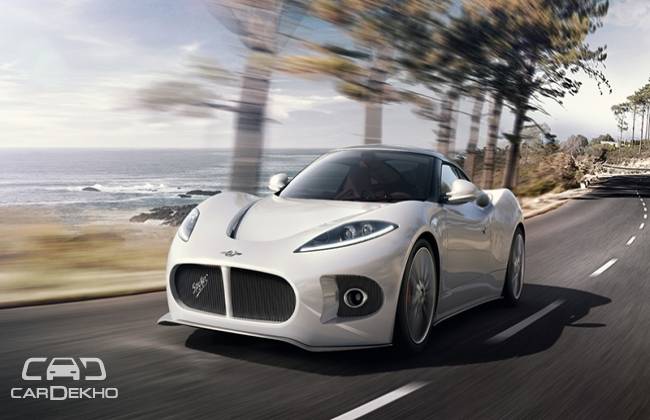 In a statement, Spyker CEO Victor Muller, said, "Over the past few years, Spyker has faced a number of serious difficulties and challenges resulting from, among others, the legacy of the F1 era and the acquisition of Saab Automobile AB. Our Management and Board have been working very hard in the last 12 months on a restructuring plan that includes the execution of Spyker's B6 Venator programme, an entry-level luxury sports car which will give a larger audience access to the Spyker brand, and the merger with a US based manufacturer of high performance electric aircraft, the exciting new sustainable technology of which will find its way into future Spyker automobiles".
"After careful consideration of all available alternatives, the Company's Directors and Management Boards determined that a voluntary petition for temporary moratorium of payment was a necessary and prudent step and the best way to secure and use the financing necessary to maintain operations and allow for a successful restructuring of the Company. We expect to emerge from this restructuring a stronger, more innovative company that is well positioned for growth and profitability. We are proud of the consistent high quality of our automobiles and our valued customer and partner relationships," he concluded.
Unexpectedly, he also notified that Spyker still has a bright future ahead of it, with an impending 'merger with a US based manufacturer of high performance electric aircraft.' This suggests that we can witness some electrification in future Spyker models.
Source : CarDekho