Tesla Motors is just restless! Every now and then, they just keep on bombarding something into Model S' e-world, making it the best and most sci-fi vehicle your money can buy at this point of time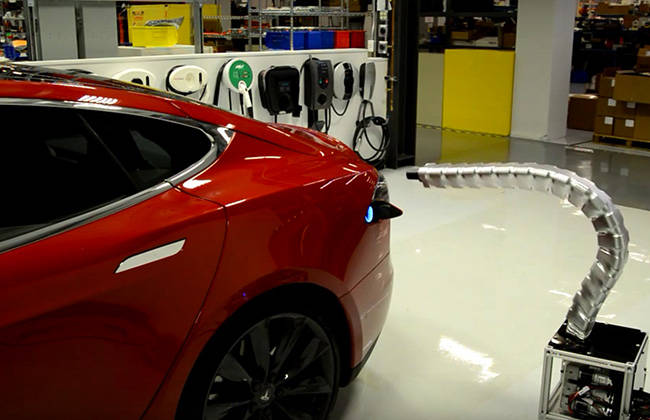 Tesla Motors has uploaded a new video on their official Youtube channel showing an autonomous charger juicing up the Model S. Elon Musk, Tesla's boss, is calling this futuristic charger in his tweet - 'Snakebot'!
This metal snake like robotic auto charger seems to be entirely autonomous as in the video it automatically finds Model S' charging socket. To me, the metal snake vaguely resembles with the Doctor Octopus from Spider Man 2! (Image below). The company is saying this is just a prototype and we have wait for the final pricing and style of the production ready version.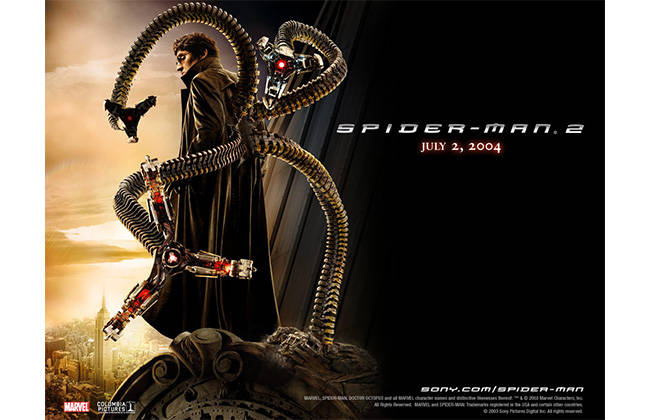 See the 'Snakebot' charging the Tesla Model S!
Recently, Tesla updated the Model S with the optional range-topping Model S P85D featuring the new Ludicrous mode, which unleashes the monstrous 762 horses from the same P85D's two electric motors. After Insane mode's 3+ seconds time to 100 km/h, the Ludicrous mode rockets the Model S to supercars territory - 2.8 seconds is all it takes nowadays to reach 100km/h with the Ludicrous mode.
Also read: The Tesla Model S Went 'Ludicrous' after 'Insane'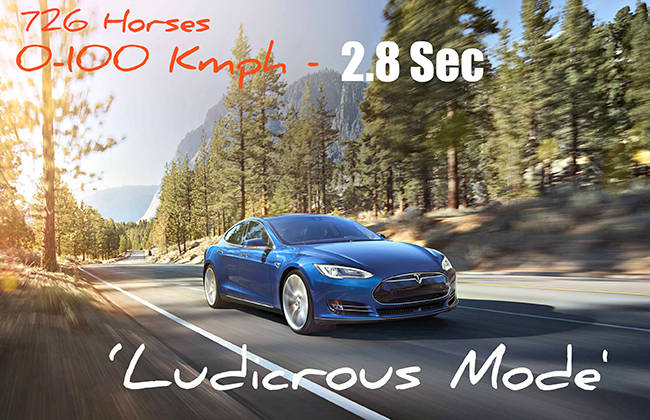 Source : 'Snakebot' Charges the Tesla Model S [Amazing Video]