At the upcoming Essen Motor Show, Skoda will showcase the concept version of the new rally car, the Skoda Fabia R 5 along with Fabia Estate, Octavia RS, Yeti, Citigo and Monte Carlo special editions of the Rapid Spaceback. The company will also showcase Yeti Xtreme, CitiJet and Rapid Spaceback Red & Grey Collection. The Essen Motor Show will take place from 29th November to 7th December 2014.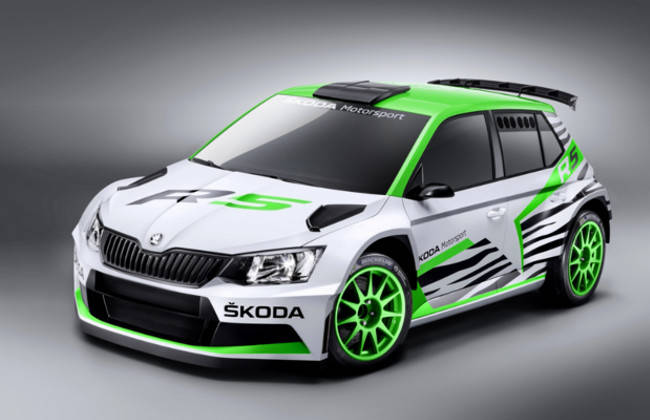 The 2014 rally season witnessed Skoda and the Fabia Super 2000 achieve a hat-trick of titles in the FIA Asia-Pacific Rally Championship (APRC). Racing teams have already shown huge interest in the new ŠKODA Fabia R 5.
Dr. Frank Welsch, ŠKODA Board Member for Technical Development said, "ŠKODA plans to continue growing over the coming years with new models, focusing both on functional aspects and emotion." He further added, "Our vehicles in Essen underpin this claim. One particular highlight is the ŠKODA Fabia R 5 Concept Car, which gives a first insight into our new rally car. The concept is based on the new ŠKODA Fabia, which demonstrates more emotion than ever before, in both the hatchback and estate versions."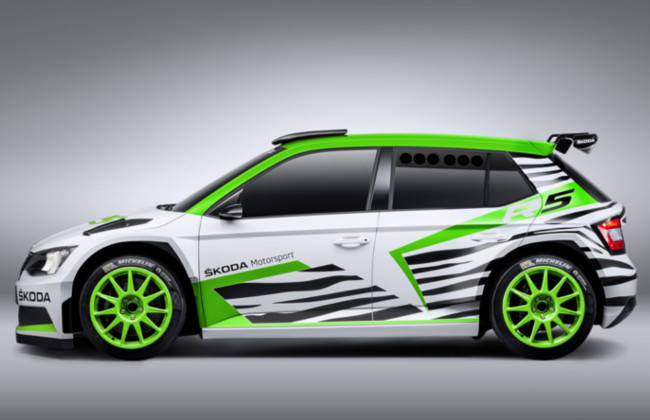 Skoda Fabia R5, keeping with FIA regulations, is powered by a 1.6-litre turbo engine. The new car also features a sequential, five-speed gearbox and MacPherson struts. The weight will, in accordance with the regulations, be at least 1230 kilograms. A number of top ŠKODA drivers were also involved in the development of the new Fabia R 5. "The world premiere of the Fabia R 5 Concept Car gives an insight into the future of rallying at ŠKODA," said ŠKODA Motorsport Director Michal Hrabánek. "The Fabia R 5 is scheduled to be homologated by mid-2015."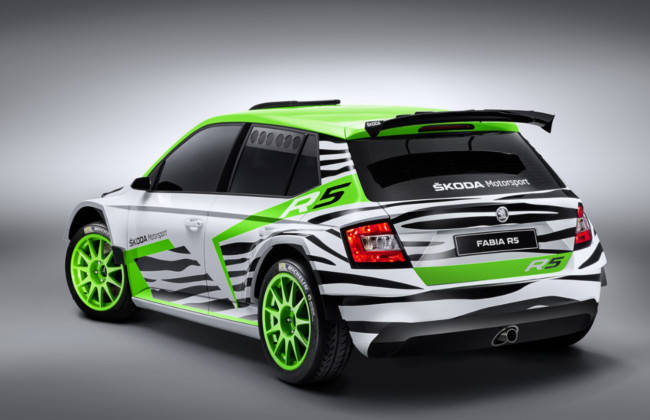 The company will also showcase the Skoda Octavia RS which runs at a top speed of 248kmph making it the fastest production Octavia ever. Other models at display are Monte Carlo special editions of the Citigo,Yeti and Rapid Spaceback.
Source : CarDekho