China is the strongest market and new Octavia is running strong worldwide!
Škoda, the Czech Republic automaker, is reaching a milestone of 1 million sales in a year for the first time in the brand's 119 years of existence! Owned by Volkswagen Group, Škoda has already sold more than 955,300 units till November 2014 and is expected to cross 1 million sales mark by the end of this month. The company says, China is the strongest market while sales in the home continent were stable throughout the year.
"Producing and selling one million ŠKODA cars for the first time in one year is a milestone for our brand, and has made the whole team very proud." - Prof. Dr. h.c. Winfried Vahland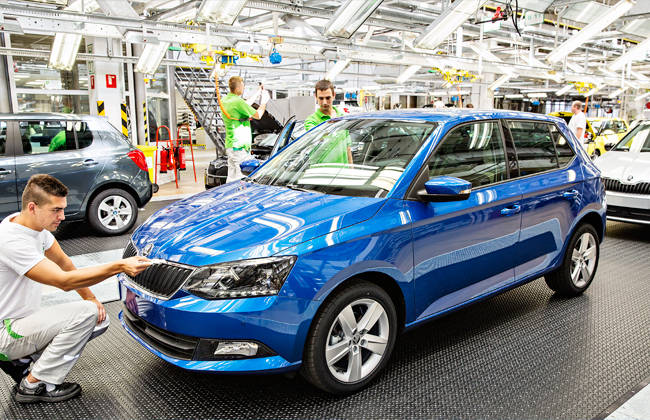 Prof. Dr. h.c. Winfried Vahland, CEO, Škoda stated, "ŠKODA will set a new sales record this year. Following the positive results in November, the milestone of one million vehicles produced and sold in one calendar year is certain."
In China, Škoda sold 26,800 vehicles in November compared to 18,200 units same time last year with over 46.9 per cent! In 2014 till November, Skoda has sold 250,600 vehicles in the dragon land. The new Octavia entered the Chinese market this summer and is the highest selling product in the portfolio with 'Octavia' nameplate sales increasing to 112.4 per cent. In Europe, sales were stable throughout the continent with several countries in profit, Russia also recorded profit. Speaking of India, Skoda sold 1200 vehicles last month compared to 1600 vehicles in November 2013.
Source : CarDekho