Skoda has recently introduced the Octavia brand once again in India and our sources confirm that the company's next all new product will be the Citigo. The Citigo will be the new entry-level product to the Skoda brand and this will be sometime in the second half of 2014. The Volkswagen Up! is also on the wishlist.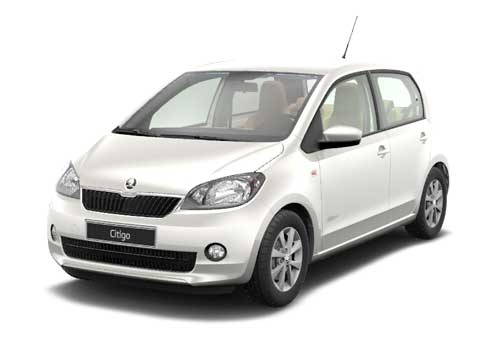 Until then, the company will refresh its current products. The Superb will get a facelift and we can even expect Skoda to introduce a lesser-powered variant on their flagship sedan. The Yeti facelift too is on the cards, as it will get a cosmetic upgrade. The Yeti will be available with the 1.6-litre diesel engine also on the 4x2 version and it will mostly replace the 2.0-litre, 110bhp 4x2 version of the Yeti that is currently sold. Our sources also reveal that there are plans to also introduce the 1.2-litre TSI Yeti with the seven-speed DSG. This will mean that the Yeti will be available at a much lower cost and it could even compete with the Duster, with a similar price tag.
The only product that is left is the Rapid, which is the company's entry-level sedan. This will be available with the 1.2-litre TSI automatic and the regular 1.6-litre automatic should be discontinued. This will help the company refresh its current portfolio.
Source : CarDekho - Skoda Rapid - Skoda Citigo- India bound, Skoda Rapid TSI coming up