The Supreme Court's recent ruling on banning registration of diesel vehicles, having an engine capacity of 2,000cc or above, has created chaos in the automobile industry. Although the stop on registration is for a trial period of three months, curiousity will remain over what will happen next. While almost all the major automakers have taken a hit due to this ban, here are some cars which have just made a narrow escape.
1. Chevrolet Cruze - Engine Capacity 1,998cc
Had the engine capacity be 2cc more, Chevrolet Cruze was in the long list of cars affected by the temporary stop. With its muscular stunning looks, the car will continue to mesmerize the automobile enthusiasts. Cruze recently achieved a milestone of 3 million sales globally and the all new Cruze is likely to be launched in 2016. Hopefully, the company will not increase the engine capacity.
2. Volkswagen Jetta - Engine Capacity 1,968cc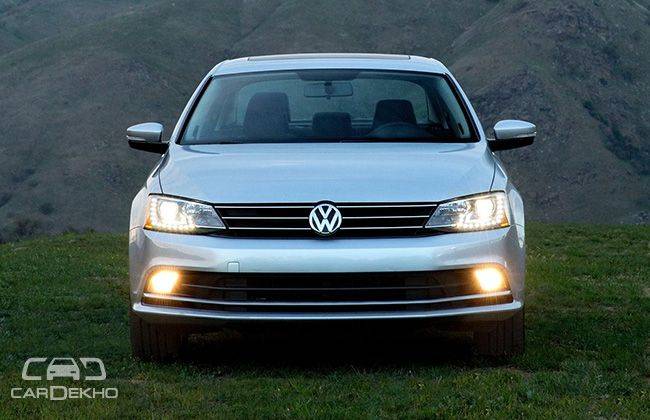 Volkswagen was able to save its most vulnerable car to the ban. With its sturdy built quality, Jetta will continue to haunt its competitors.
3. Skoda Superb, Octavia, Yeti - Engine Capacity 1,968cc
Skoda emerged as the luckiest company in terms of escaping the ban. Presently, the Czech company sell four cars for the Indian market
out of which three get an engine of capacity 1,968cc. The whole line up will remain intact as Rapid also gets an engine of 1,498cc.
4. BMW 1, 3, 5, X1, and X3 Series - Engine Capacity 1,995cc Dodging the ban by a margin of 5cc, BMW will be able to keep up the sales of 1, 3, 5, X1, and X3 Series as per the conversation with one of their dealers in Delhi. Although the 2,993cc engine of X3 and 5 series will face the heat of restriction.
5. Audi A3, A4 and A6 - Engine Capacity 1,968cc Audi has been able to save its sedan line up from the ban. A3, A4 and A6 run on 1968cc engine and thus, only A8 will be barred from registration having an engine capacity of over 6,000cc.
Also Read: "Diesel Tax" Might follow "Diesel Ban"
Source : CarDekho