All races end with a winner but the Abu Dhabi Grand Prix ended with a Champion and when you are a world champion, you do deserve a kiss from your girlfriend. Yes, we are talking about Lewis Hamilton the new world champion (second on his name). Prince Harry attended the race and was among the first to congratulate the British driver telling him over team radio: "You are an absolute legend. Well done mate."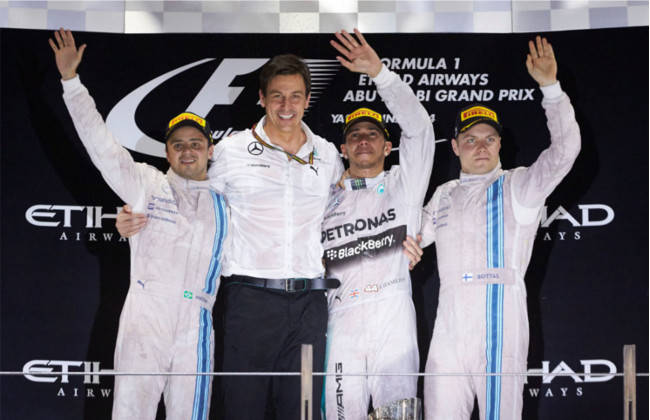 Hamilton's teammate Nico Rosberg after securing pole position, had a real bad day as first due to excessive wheelspin he lost the lead to Hamilton and later on lap 24 he suffered an Energy Recovery System (ERS) failure which lead to end his challenge.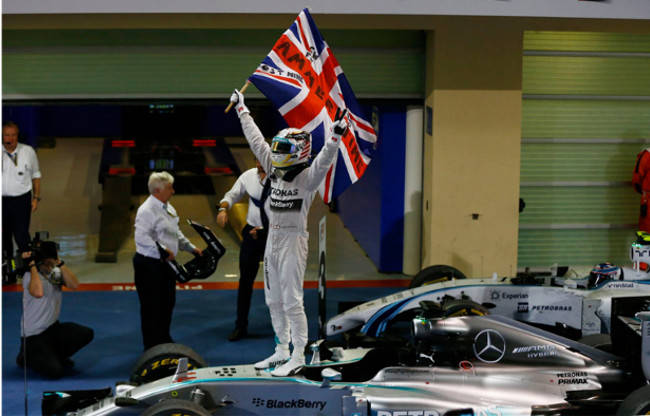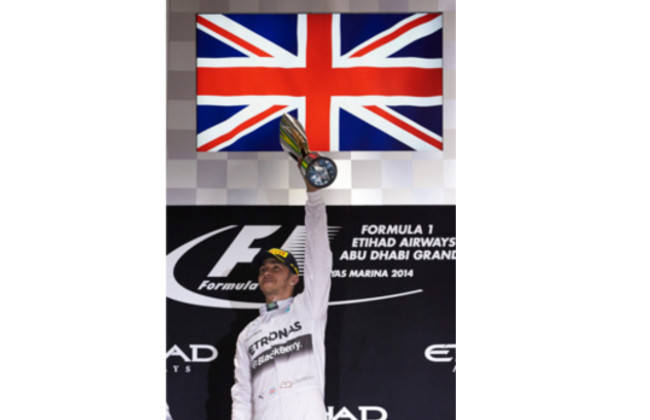 Hamilton also lost pace in the middle of the race, but recovered sufficiently to beat the charging Williams of Felipe Massa by just 2.5 seconds and clinch the crown with his 11th Grand Prix victory of the season.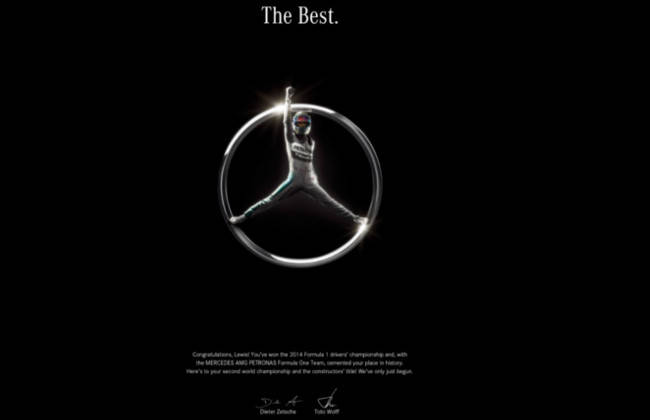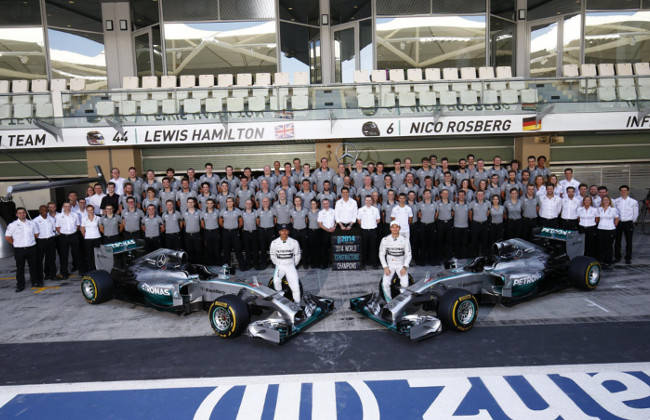 Hamilton secured 50 points by completing his 55 laps of 190 miles (305.7 kms) in 1 hour 39 minutes and 2.619 seconds with an average speed of 184.982mph (297kmph) while second and third to the chequered flag was the Williams Felipe Massa and Valtteri Bottas. Red Bull's Daniel Ricciardo finished 4th while his team partner Sebastian Vettel finished 8th. McLaren's Jenson Button completed his race at 5th position while F1 legend team Ferrari still struggling to take a single win this year as both teammates Fernando Alonso and Kimi Raikkonen finished 9th and 10th respectively. Force India Nico Hulkenberg and Sergio Perez finished at 6th and 7th position.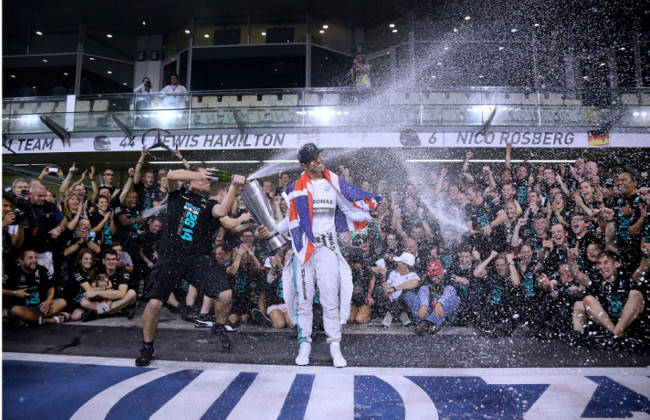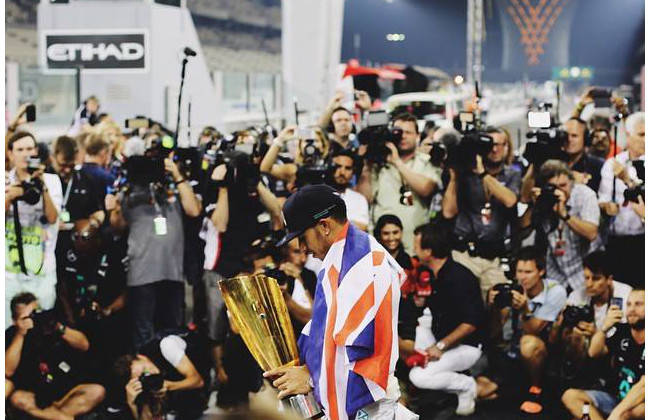 As the season ends, lets have look on the top three position in drivers table. Lewis Hamilton on top with 384 points followed by Nico Rosberg with 317 and Daniel Ricciardo on third with 238 points. In team position Mercedes finished first with whopping 701 points while Red Bull Racing-Renault on second with 405 and Williams-Mercedes with 320 finished third.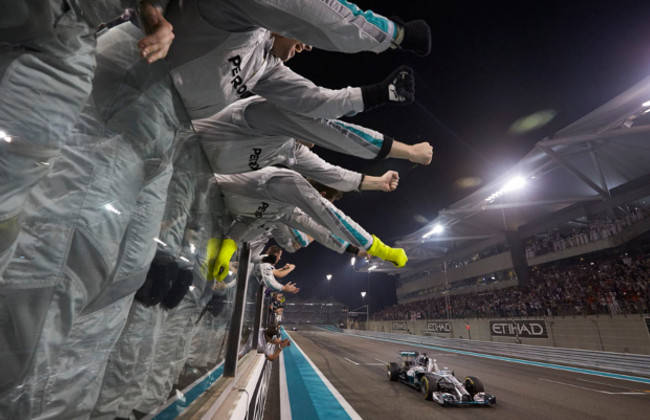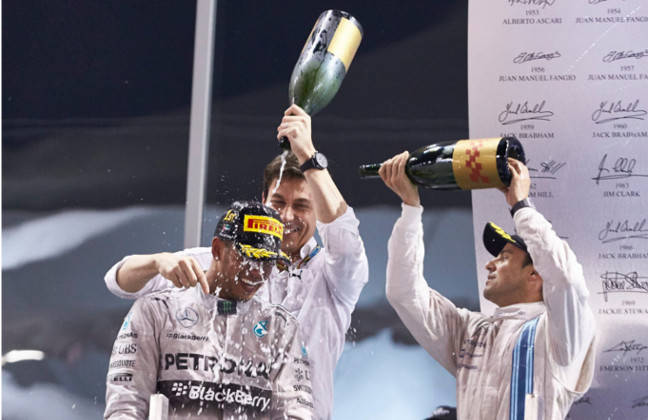 Source : CarDekho