Maruti's acceptance over 10 lac price bracket is inconceivable and to break this cliché, the Japanese automaker has come up with an idea that is, creating premium feel around the products through retailing them in new 'NEXA' dealerships!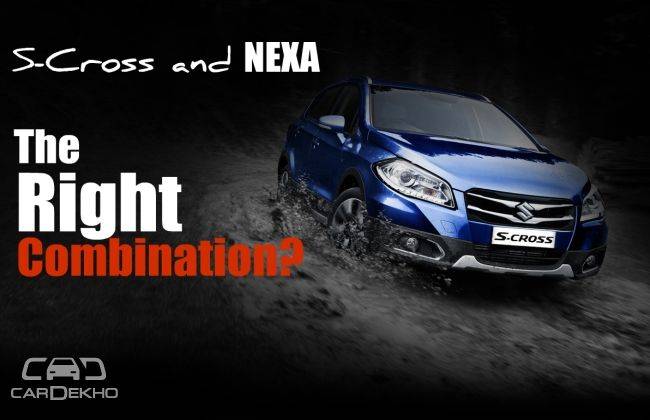 Maruti is coming up with 100 new NEXA dealerships in this financial year, a couple of them are already running while 30 showrooms will be operational in the next few weeks. According to Maruti, NEXA is 'New Exclusive Automotive Experience'. All the future vehicles over 8 lac bracket or for that matter above 10 lac price point will be retailed from these 'premium' NEXA showrooms starting with the S-Cross which will be launched in early August.
But why on earth country's largest passenger car manufacturer gloating with largest no of dealerships (1400+) and service network (3600+) would go in for another 100 dealerships? That's because it's their past record of failing terribly with selling things above Rs. 10 Lac price bracket.
Remember the discontinued Kizashi or the outgoing Grand Vitara - it has been an uphill task for Maruti to sell them ever since their inception. It's not that these products are not good, these are brilliant vehicles but due to the high import duty the starting prices are sky high. Moreover, Maruti lacks snob value in the premium luxury segment, these vehicles were retailed (Vitara is still available) from the same showrooms where they are selling things like Altos, Wagon-Rs and 800s (at that time).
Also See: Maruti Suzuki S-Cross - Extensive Photo Gallery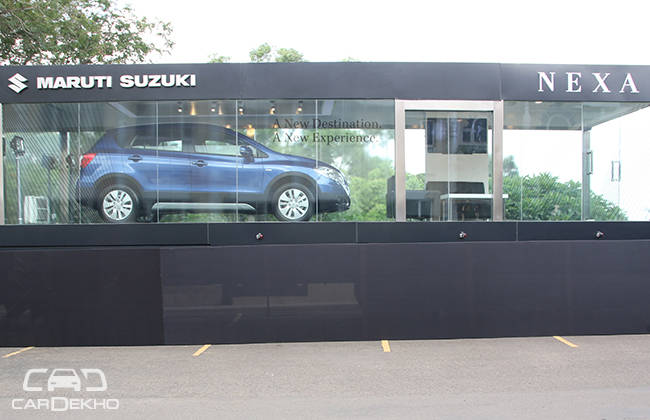 But they are re-entering into the premium space and have come up with premium dealerships under NEXA moniker. The first premium range product will be the S-Cross then the 'YRA' hatchback, which will sit above the Swift and might find its space in the NEXA showrooms. Apart from these, there will be a compact SUV - 'YBA' and the new Vitara that recently went on to sale globally. What are they doing with the NEXAs? The layout will be premium in black and white appearance and there will be things like a lounge area, etc. There will be a Relationship Manager for every customer and the company has roped in these managers from hospitality and aviation industry so that they handle customers in a more generous way There will be large displays and use of iPads to detail products You can also leave your details at existing Maruti Suzuki dealerships, they'll give it to NEXA dealerships and you'll be contacted accordingly The after sales experience of the products from NEXA will also be premium, for servicing. The company will provide either mobile workshop van visiting customer's place or a pick and drop service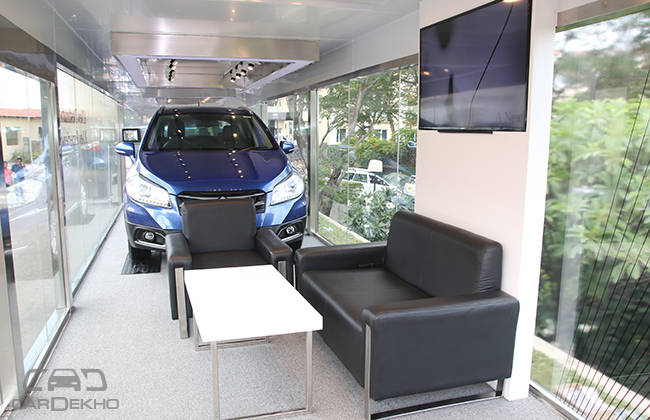 But why Maruti Suzuki introduced NEXA dealerships with S-Cross why not any other car? The answer may lie in the fact that S-Cross is entering in the compact crossover segment and currently this segment is on steroid. There are loads of new entrants coming in this space in near future and seems like Maruti wants to cash out every opportunity from S-Cross. Moreover, it will also be the flagship car in the portfolio so the manufacturer wants to give a premium experience throughout the ownership of the vehicle on similar lines with Hyundai and Honda. Watch: Maruti Suzuki S-Cross Expert Review
Don't Miss: Buying Creta? Decide before the launch!
Source : S-Cross and NEXA - The Right Combination?