You have to repeat your success for the second time, so that 'they' don't think the first one was just a fluke. But nothing such happened in Chinese Grand Prix, as Lewis Hamilton recorded his fourth win in Shanghai, thereby taking a sweet revenge from Sebastian Vettel and Ferrari who won the last month's Malaysian Grand Prix.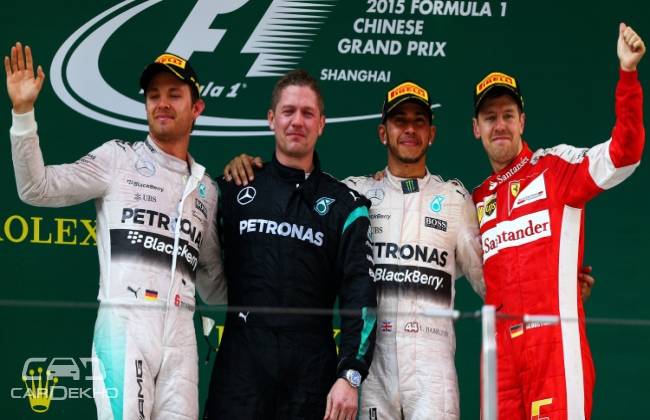 The Britisher finished his 56 laps of 190 miles in 1 hr 39 min and 42.008 seconds with an average speed of 183.59 mph. Second in the line was his teammate Nico Rosberg who scored 18 points and was just 0.714 seconds behind and that's just the time we require to blink our eyes.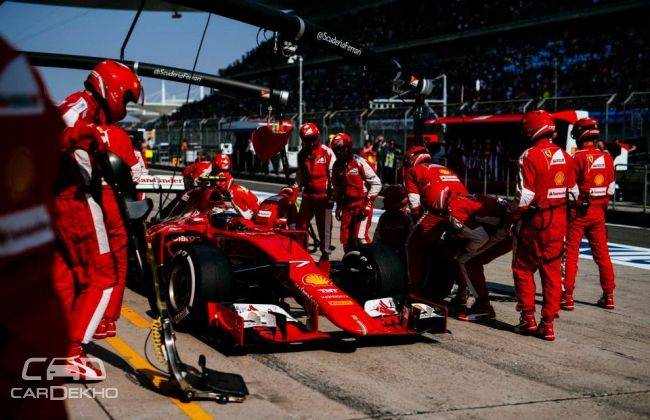 The race finished under the safety car, which was deployed on lap 54 of 56 when Toro Rosso's Max Verstappen came to smoky halt on the pit straight with a suspected power unit failure. The Dutch racer had driven another great race and was running a very strong eighth prior to his retirement.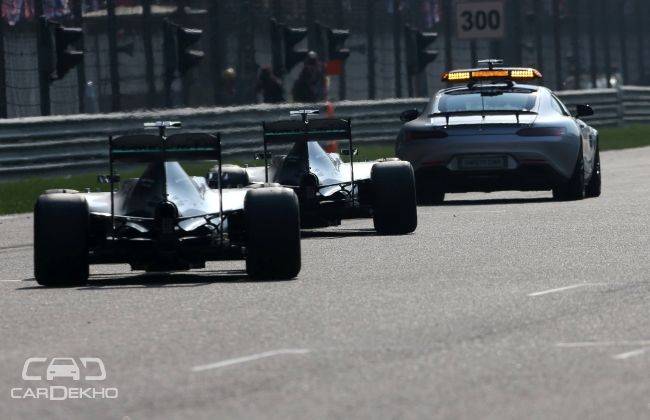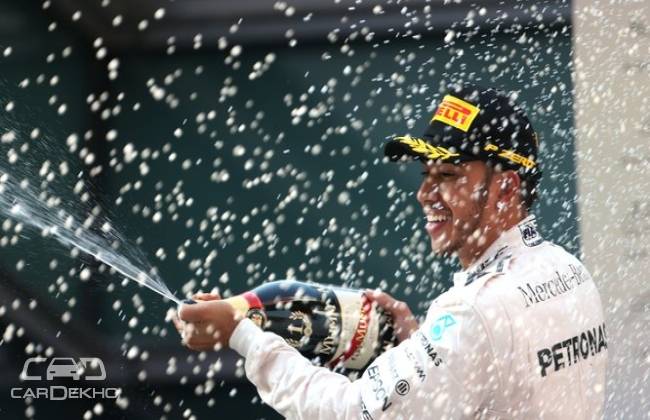 Ferrari's duo Sebastian Vettel and Kimi Raikkonen finished on third and fourth while on fifth and sixth were William's Felipe Massa and Valtteri Bottas. Team Force India's Sergio Perez failed to score a point as he cross the chequered flag on 11th place while his teammate Nico Hulkenberg failed complete his race. From the tracks of Shanghai International Circuit, the F1 circuit now moves to Bahrain Grand Prix where driver's will be tested on hot conditions of middle east on April 19, 2015.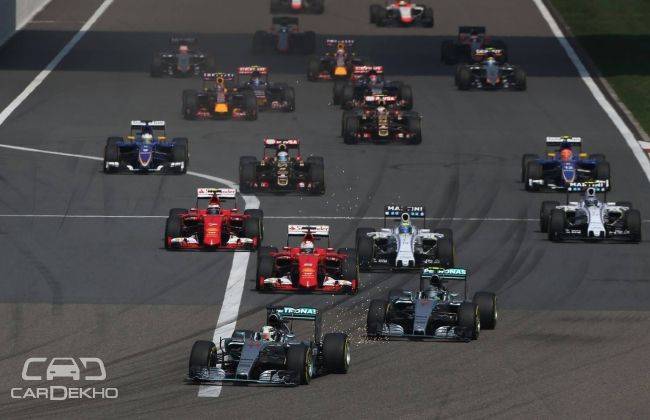 Source : CarDekho