The 124th edition of the Mahindra Great Escape – one of India's most popular off-roading adventures, concluded successfully in Lonavala over the weekend. The event saw more than 100 4WD Mahindra vehicles indulge in mud-plugging across various terrains.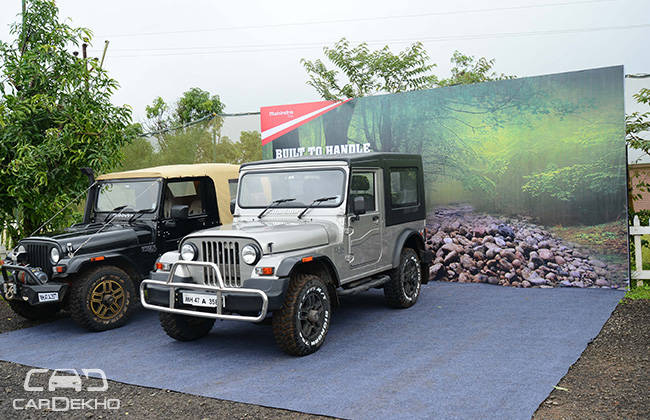 The rally was flagged off from 19 Degree North at Lonavala and the route cut across streams, rock, mud and slush. The monsoons, lush green and a capable machine is perhaps the best combination one could ask for, for the perfect weekend getaway. The convoy of Mahindra's consisted of almost the entire range of Mahindra SUVs. Everything from the Bolero to the XUV had a ball tackling tricky terrains. The bulk of the convoy was formed by the legendary Thar. The way it tackled obstacles was nothing short of extraordinary, quickly proving why it is named after a mountain goat.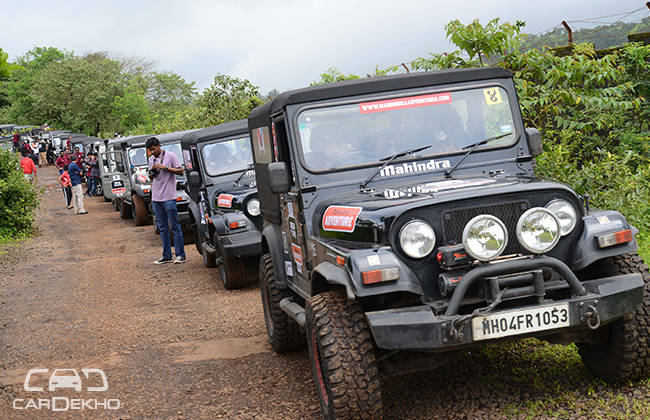 Initiated in 2013, the concept of an all-India 'Mahindra Off-Road Trophy' has seen fierce competition as participants got a chance to demonstrate their off-road driving skills through different stages of obstacles. This year, the competitors had to tackle three obstacles, Stream Crossing, Classic Slush Pit and Rock Crawl, which included off-roading through the river bed, making trails over rock boulders and maneuvering their way out of slush pits.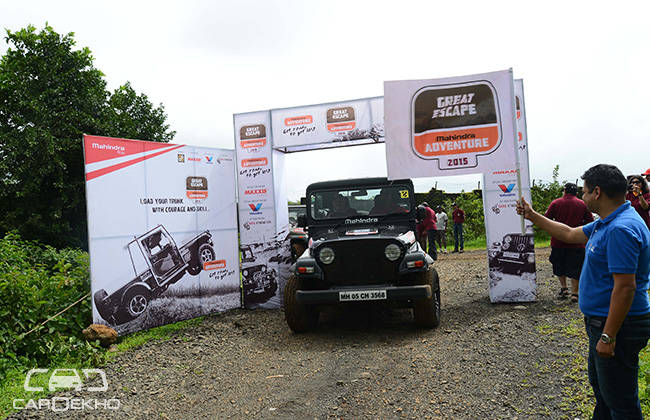 Results:
1. Stock Category -
Winner- Krishna Bobhe Runner up - Amol Sethi
2. Modified Category -
Winner- Tejas Shindolkar
3. Ladies Category -
Winner- Dr. Vani Parmar
Speaking on the occasion, Vivek Nayer, Chief Marketing Officer, Automotive Division, Mahindra & Mahindra Ltd. said, "Lonavala has always been one of the most popular weekend destinations amongst off-roading enthusiasts, known for its scenic beauty and challenging terrain. And hosting this edition of the Mahindra Great Escape gave a chance to our customers to enjoy the bounty of nature, while testing the tough and rugged DNA of Mahindra vehicles. Over the years, the Great Escape has developed a reputation of being one of India's most thrilling off-road events and this one was no different as it tested the limits of both man and machine to the extreme".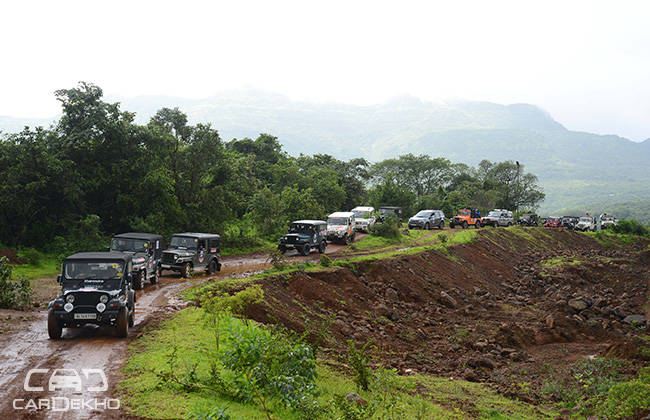 These winners from Lonavala Great Escape, along with winners from the Shillong, Goa and Nagpur Great Escape will join winners from the other upcoming Great Escapes like Hyderabad, Kottayam, Chennai, Chandigarh, Hyderabad, Sakleshpur and Gurgaon to compete against each other for the trophy at the finals.