Renault has taken the first step towards the project of a Renault Formula 1 team from the 2016 racing season by signing a 'Letter of Intent' to acquire a controlling share in Lotus. This signing of the letter marks an agreement between the Renault Group and Gravity Motorsports S.a.r.l - an affiliate of Lotus owners Genii Capital SA, and it can be seen as the first formal step by Renault towards the formation of a Renault Formula One team, which would compete from 2016.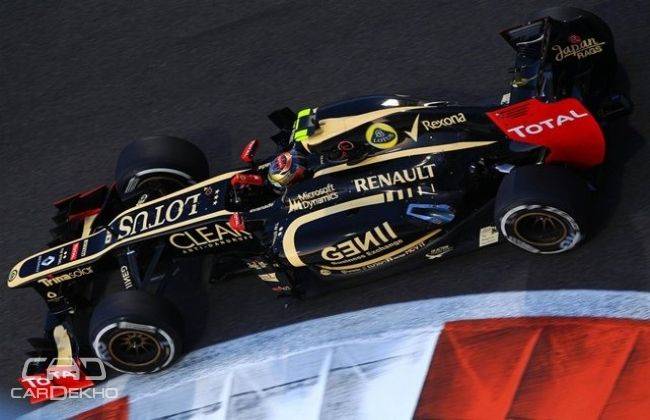 It is indeed a significant step by Renault extending 38 years of commitment of the brand to world's premier motorsport championship series.
In an official statement released on Monday Renault Sport said, "Renault Group and Gravity Motorsports S.a.r.l., an affiliate of Genii Capital SA, are pleased to announce the signature of a Letter of Intent regarding the potential acquisition by Renault of a controlling stake in Lotus F1 Team Ltd.
"Renault Group and Gravity will work together in the coming weeks to eventually turn this initial undertaking into a definitive transaction provided all terms and conditions are met between them and other interested parties."
Also Read: Renault Kwid Launched @ Rs 2.56 lac
According to Lotus CEO Matthew Carter, "Indeed, should Lotus avoid administration, it would all-but-confirm Renault has purchased the team, with formal confirmation set to come as soon as next week. Adding "Things are looking very positive and there is going to be a press release from Renault next week."
Also Read: Renault KWID : The Complete CarDekho Compilation
Renault's announcement comes at a time when Lotus officials were due in court on over unpaid taxes.