Renault showcases Duster Oroch concept at the ongoing 2014 São Paulo Motor Show in Brazil – South America's biggest auto junction. The concept version offers a four door crew-cab layout unique to the Duster range. Renault's Americas VP – Denis Barbier said that this will go into production sometime later. About India? We certainly don't have the market for recreational 5-seater pick-up as of now but the next-gen Duster compact SUV could share its styling cues both inside-out from this concept.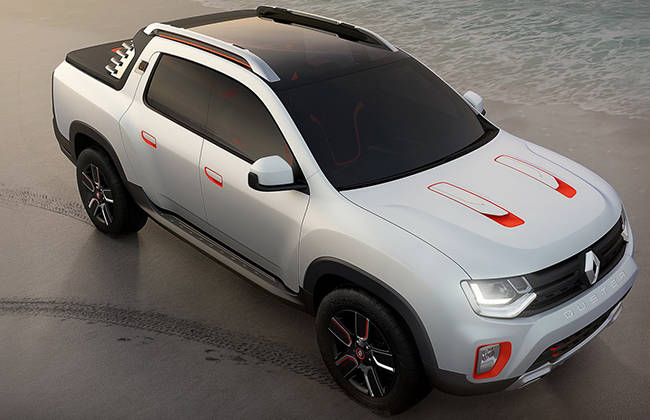 What so special in it?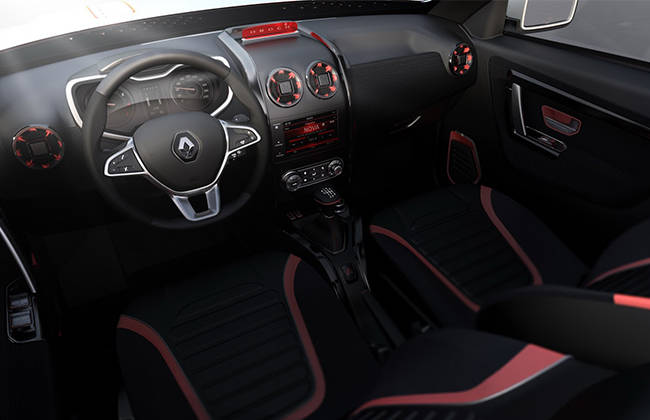 The overall styling reminds you of Duster but on this concept the contour curves are more streamlined. The concept offers panoramic sun roof, roof rails, closed loading dock area, all-around body cladding, DRLs and rides on fatter 255/60 cross-section R18 rubber. The concept version offers revised interiors, a new sporty looking instrumentation box, auto-AC (missing in the current Duster). Uniquely, Duster Oroch also offers two side mounted cameras that captures sporting memories and displays on the central console screen.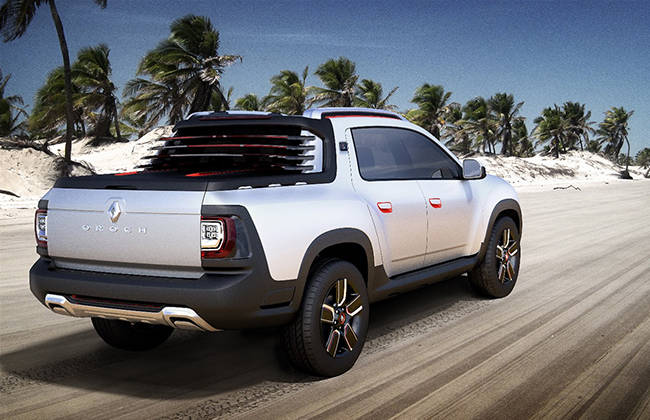 "The Duster Oroch is a concrete illustration of our strategy to develop products tailored to our Latin American markets," said Denis Barbier, Senior Vice President, Chairman of the Americas Region.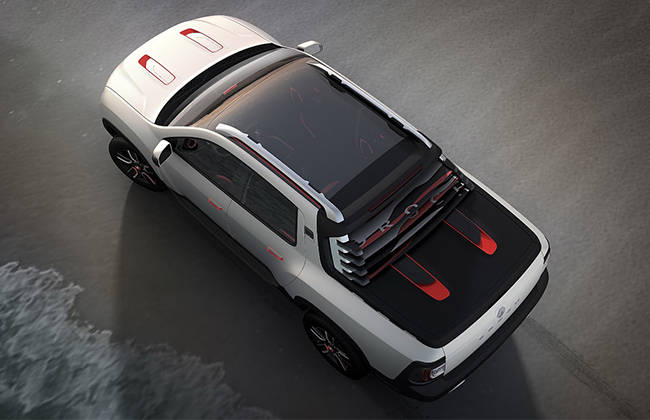 Adding further on the Duster Oroch concept Denis said, "Based on the Duster, which is one of our best-selling models in the region, the show car explores the world of pick-ups – a segment we're absent from at the moment but which totals over 900,000 vehicles sold each year (in context to Brazil)."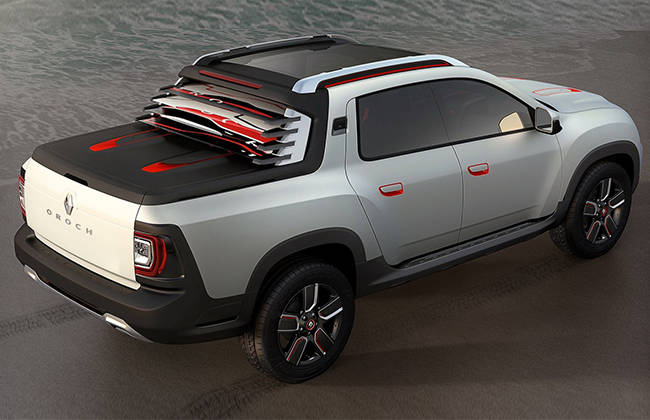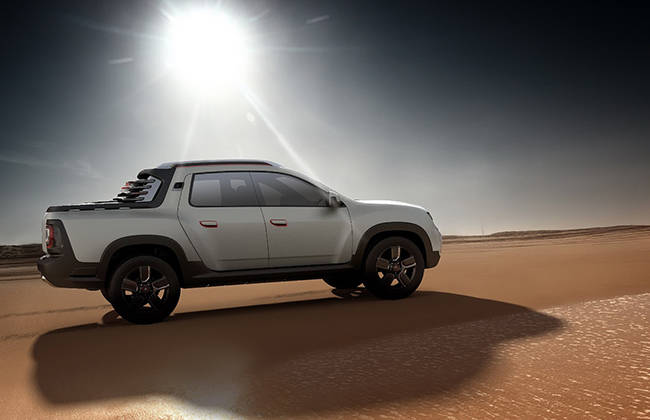 Source : CarDekho