11.30 AM: Carlos Ghosn, Chairman & CEO, Groupe Renault, is now addressing the participants of the Renault KWID launch.
11.32 AM: The crossover styled hatch has 7 inch- touchscreen MediaNav- First in Segment.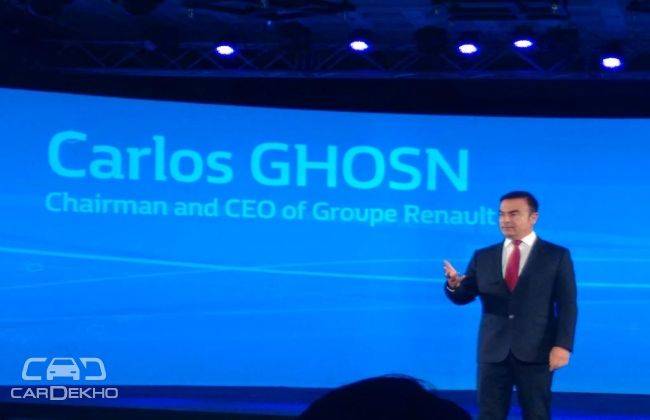 11.34 AM: To be priced between Rs 3 to 4 lac.
11.36: The car will first be launched in India and then will be made available for emerging markets and later on worldwide.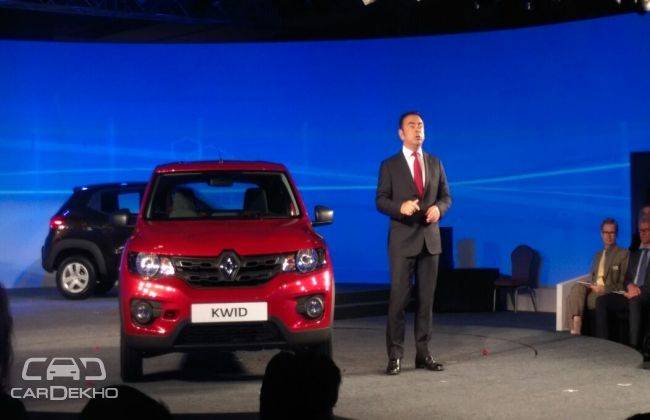 11.36: First car in India on new CMFA platform jointly developed by Renault-Nissan alliance.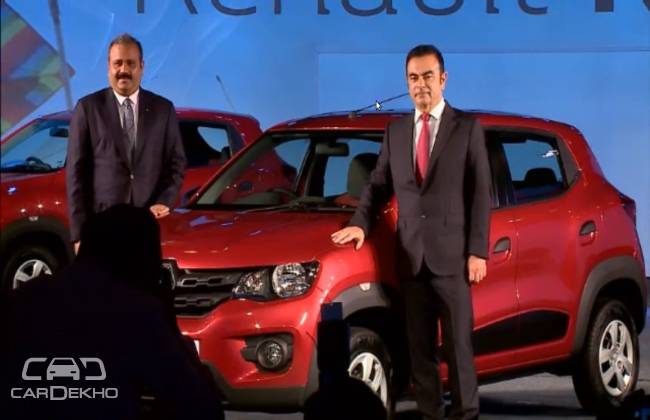 11.40 AM: The car will be launched during the festive season with 98% localisation in india.
11.41 AM: Carlos Ghosn says, "This car is for the conquest and is the first A-Segment car in India. This will surley rattle the cages of Maruti Suzuki and Hyundai in India.
11.42 AM: Best in class boot space, best in class legroom.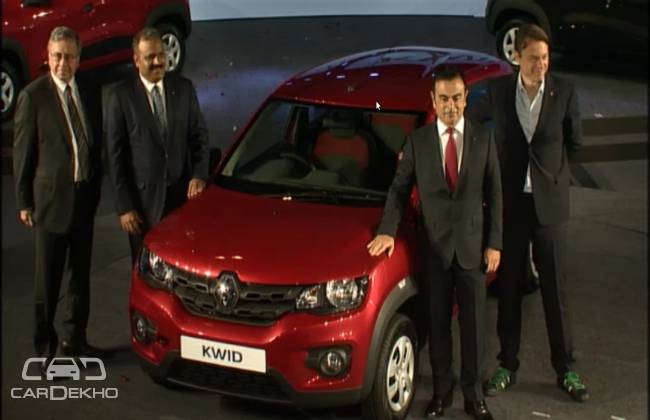 11.44 AM: Kwid is build on Alliance Platform and will generate more cars in near future.
11.45 AM: First car on CMFA platform jointly developed by Renault-Nissan alliance.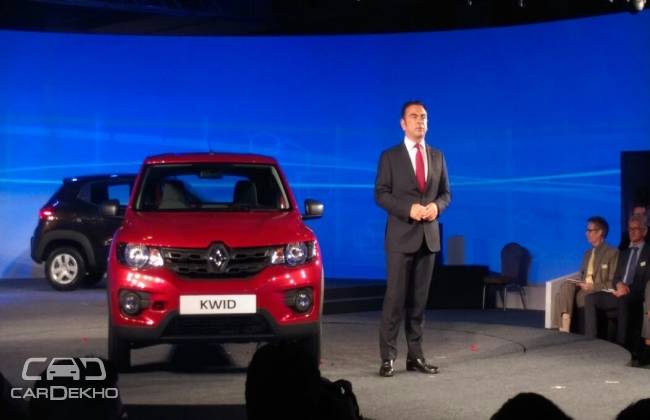 11.46 AM: Renault India's first milestone is acquiring 5% market share in country.
11.48 AM: Carlos says, Renault is learning from its own, and is looking for new opprotunities.
11.50 AM: The compact hatch will be exported to nearby countries and surrounding regions.
11.51 AM: The car is co-developed by the engineers from France, India and Japan. The automaker will invest INR 30 Billion on this new platform.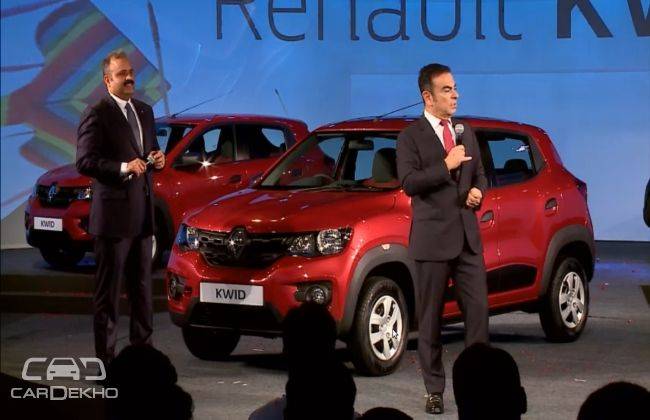 11.55 AM: "Yes, Renault will make money in India", Carlos answering a question.
11.56 AM: Renault KWID meets all the safety standards in India and will be coming with ABS and other stuffs.
11.57 AM: Carlos also says, "There will be no cross badging across Nissan and Renault. Nissan will not use the KWID but will use its CMFA platform."
12.00 PM: For the moment, there is no plans of launching KWID in Europe. The car is only for emerging markets like India and other developing countries.
12.01 PM: No Dacia badge for KWID. For our readers, Dacia is Renault's fully owned subsidary brand.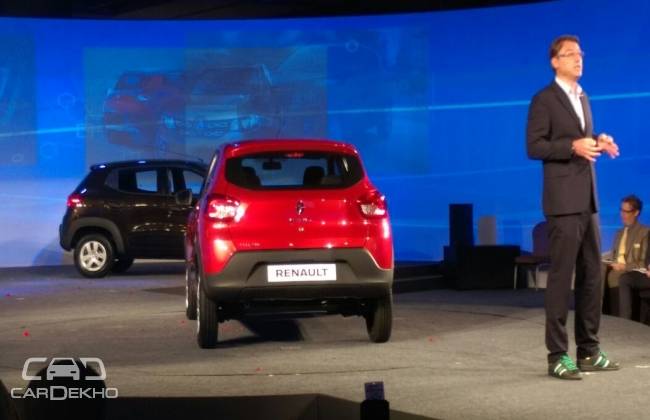 12.04 PM: In 1984, Reanult launched its first MPV Espace and since then, the company has not looked back.
12.07: Renault KWID will house 800cc engine.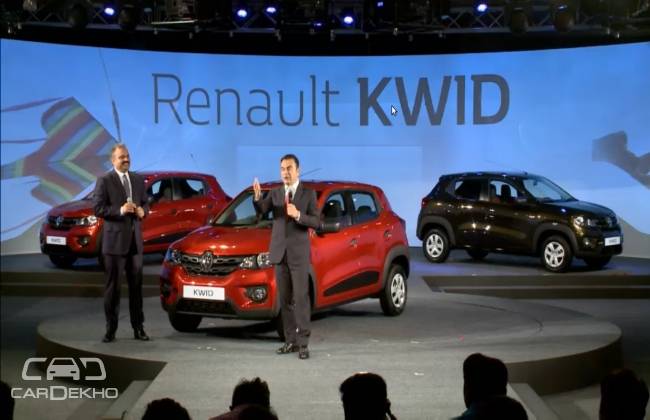 12.08 PM: Nissan will also launch its new small car RediGo in 2016 which will be based on Renault KWID's platform.
12.10 PM: The event is now over. Have a look on some more event images.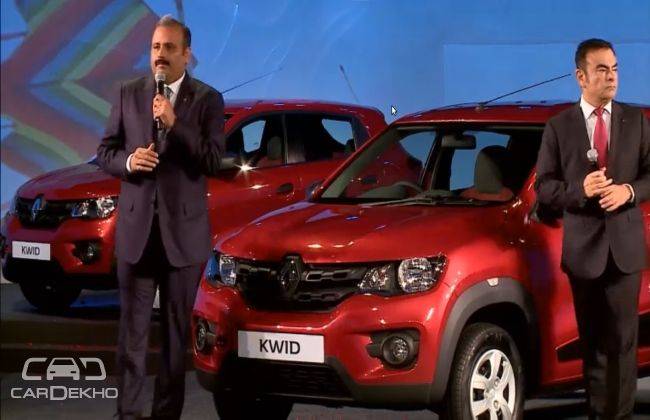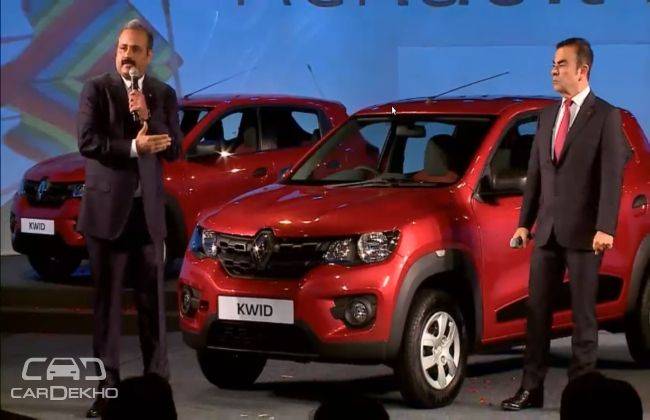 Interior Images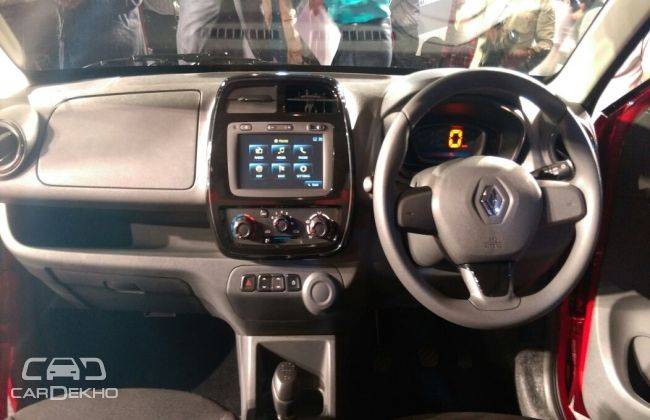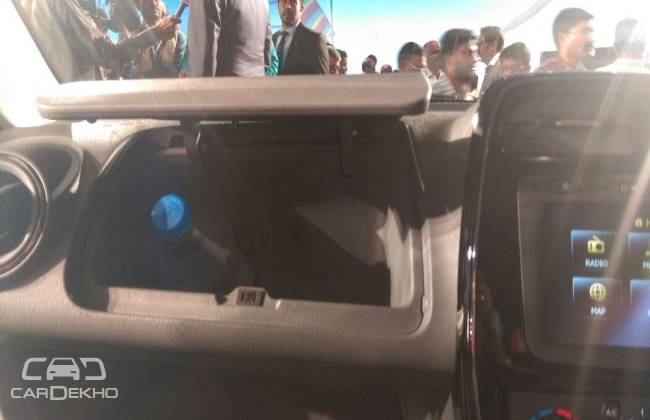 Source : Renault KWID World Premiere In India: Live Coverage