What if I told you that the amazing concepts which you saw during the 2016 Indian Auto Expo might just make their way into your driveway? Sounds too good to be true, isn't it? Well, that's because it is. Not all the concepts showcased at the 2016 Indian Auto Expo will be up for takes, but the Renault Kwid Climber and the Racer will be available to Indian consumers as special editions.
During a recent media drive organised for the Renault Duster facelift, Renault's vice-president of sales and marketing, Mr. Raphael Treguer confirmed that the Renault Kwid Climber and the Racer concepts will be sold to public as limited-edition models. This comes as a result of the positive reception garnered by these concepts during the public days of the Expo, alongside other accessorised versions of the entry-level hatchback.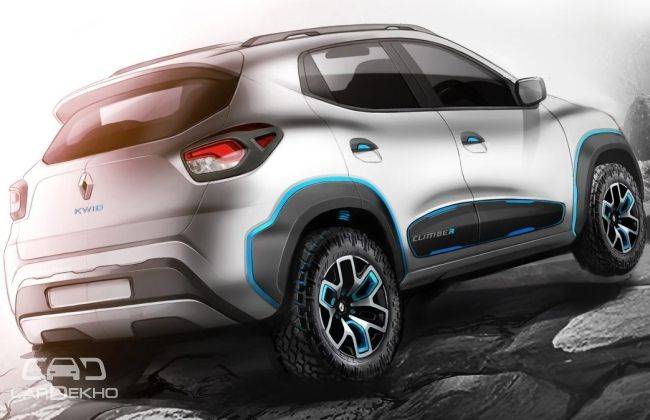 Both these concepts are poles apart. For instance, the Renault Kwid Climber features a high ground clearance, short overhangs, off-road tyres, protective mouldings on the side, and big bumpers. All these characteristics will appeal to any individual who likes to throw his car around on the toughest terrains nature has to offer.
Juxtaposed with the Renault Climber is the Racer concept, which features 18-inch alloy wheels, wrapped in low-profile tyres. The car also flaunts a sporty metallic blue colour scheme, spoiler, rear diffuser, bucket seats, aerodynamic bodywork, roll cage, wider intakes and Alcantara upholstery. So, basically, this concept comes with everything to make it a striking performance-oriented boy racer.
I personally am looking forward to the materialisation of the Renault Kwid Racer concept, which in all probability will make its way to us soon. The reason behind this assumption is the fact that the French automaker might introduce the Racer as a special edition of its Kwid 1-litre variant, which is slated to be launched in June 2016.
Source : CarDekho