How far can you drive on a single tank of fuel? And that too if you want to put your name on Guinness World Record. Motoring journalist Andrew Frankel and racing driver Rebecca Jackson were awarded Guinness World Record for successfully driving their Audi A6 to 14 different European countries on a single tank of fuel. The duo started their journey in Maastricht, Netherlands and after clocking a total distance of 1,864 kms, their car finally stopped after being deprived of fuel.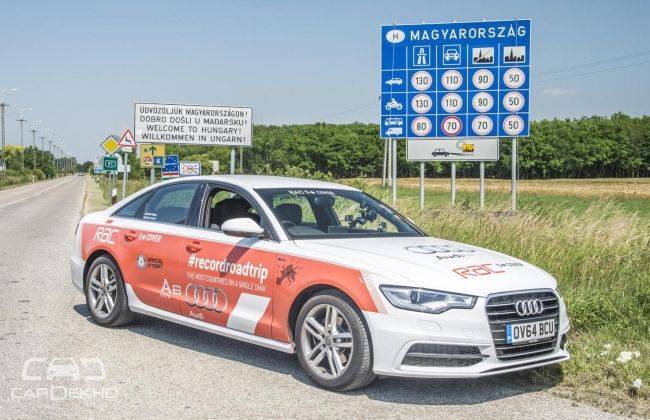 Andrew and Rebecca drove their Audi A6 Ultra almost nonstop on the carefully planned route with 73-liter of fuel in tank. With an average fuel economy of 75.9 mpg (32.27kmpl), they passed Belgium, Luxembourg, France, Switzerland, Lichtenstein, Austria, Germany, and Italy and then toward the Balkan Peninsula, clearing Slovenia, Croatia, Bosnia and Serbia.
Frankel said: "From an endurance point of view the challenge actually proved to be far harder than both Rebecca and I imagined it would be. Despite sharing the driving we were on the road almost continuously for 28 hours, focused on maintaining an average speed of around 80km/h.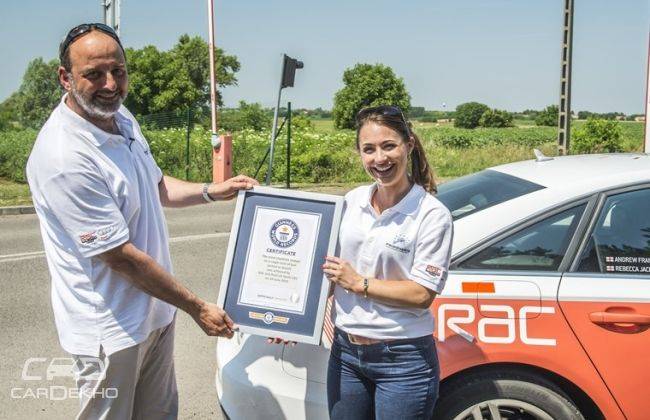 Both the drivers were accompanied by RAC vehicle which were doing all the route planning based on the observation from current traffic conditions. The team has dodged some routes with heavy traffic which may have decreased the fuel efficiency. In terms of powertrain alteration, the car- Audi A6 Ultra was unaltered and was carrying the stock 2.0-litre TDI engine giving an output of 187bhp and coupled with S-Tronic 7-speed dual clutch gearbox.
Source : A6 - Recipe for Guinness World Record = 14 Countries, 1,864 kms and One Full Tank of Fuel