With the Budget 2015 finally out, the optimistic automaker's top bosses speak out of what they feel about the budget. The budget clearly is based on long term growth and majority of them have similar views. Let's check out.
Mr. Joe King, Head, Audi India
"It is no doubt a visionary budget with focus on long-term growth of the country. We welcome the move towards the rollout of GST next year. We are happy to see the emphasis placed on boosting infrastructure. This will go a long way in fulfilling the government's vision to make India the fastest growing large economy in the world. We welcome the reduction of Corporate Tax as well as focus on infrastructure via various schemes and investments. However, we expected more of a direct support to the auto industry which has been contributing, significantly to the GDP. The FM's focus on working towards creating a universal social security system for all Indians, specially the poor and the under-privileged is commendable. However increase in service tax is a setback for common man."
Mr. Sumit Sawhney, Country CEO and Managing Director, Renault Operations in India.
"It is a well-balanced budget. It included a lot of positive measures to give impetus to infrastructure growth. Another positive was the announcement of a firm date on GST, which was a key pre-budget expectation. Although we will have to study the fine print of the budget in terms of clear programs to boost investment, manufacturing and skill development, the directional focus is in sync with the overall expectations to boost growth. Taking cue from what was shared about reform being a continuous process, we hope for ongoing measures and policies to maintain a healthy balance between interest rates, inflation and arrest the fall of the rupee, which will benefit the economy. Although the budget didn't have much for the automobile sector, we are hopeful for some pro-business policies in the near future to benefit the industry."
Mr. Vikram S Kirloskar, Vice Chairman, Toyota Kirloskar Motor Pvt. Ltd and President of Society of Indian Automobile Manufacturers (SIAM).
"We compliment Finance Minister for announcing the pro-India budget that would strengthen the social fabric, improve governance and tax rationalization. Overall a positive budget for both corporates and individuals."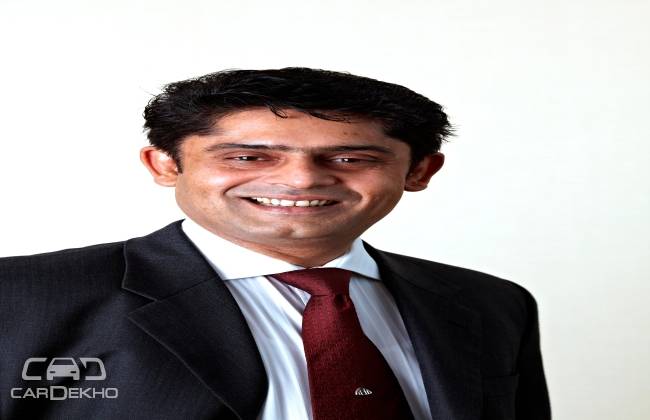 Mr. Anurag Mehrotra, executive director, Marketing, Sales and Service at Ford India.
"We welcome the government's clear focus on promoting infrastructure and investment in the Union Budget. We also compliment a clear roadmap for GST implementation and expect this, along with a clear focus on infrastructure development, to aid economic growth in the long-term. A concerted effort to strike a balance between economic and social indicators for growth has been outlined by the Government. This is certainly positive and encouraging."
Mr. Guillaume Sicard, President, Nissan India Operations.
"The government has put out a very clear, focused and well-balanced Budget. Implementation of the recommendations will be a key event to watch out for, as the economy steps out of revival mode and into the growth trajectory. Given the promising statement delivered by the FM, investment will pick up as infrastructure and job creation find a much needed push. The highlight of the budget has a clear direction and date for the implementation of GST. I am sure this will play a trans-formatory role for the Indian economy. Direct taxation will also simplify vehicle pricing and ensure standardization across the country. One more positive is the projection of 8-8.5% GDP for FY16. This will boost the positive sentiment for India. The government aims to make India a manufacturing hub with the 'Make in India' programme, and budget focus is clearly on this. Business-friendly policies have always been a priority for the Modi government and we are excited to see how they will play out into the global environment for India. It is time to be brave, enterprising and to surge forth as we become a part of India's 2015 growth story"
Source : CarDekho