Polaris, a known name for ATVs and off-road vehicles, has now moved into the electric motorcycle business by acquiring the Oregon-based Brammo Inc. The manufacturer of famous Enertia and Empulse electric motorcycles has already had cash infusions from Polaris and will start its production at the Indian factory in Spirit Lake, Iowa (United States) from the second half of 2015.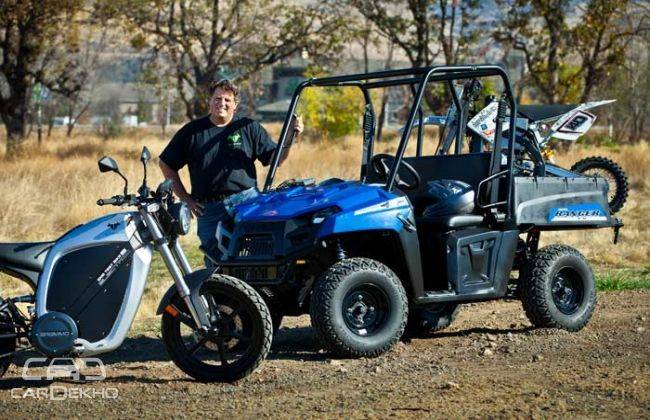 Speaking over the acquisition, Scott Wine, Polaris Chairman and CEO, said, "We have enjoyed our involvement with Brammo Motorcycles over the past three years, and our excitement about their industry-leading lithium-ion electric drivetrain technology has increased commensurate with their improvements in cost and performance. Polaris and Brammo share a goal of adding the most advanced and highest capability electric solutions to Polaris' portfolio of leading powersports products."
He also notified that Polaris' original interest and investment in Brammo had nothing to do with its motorcycles, and they were more inclined towards battery-powered electric powertrains for its four-wheeled Ranger ATVs. But the in-house engineers from Polaris were so lured by Brammo's electric motorcycles that an acquisition materialized.
"Today's announcement strengthens not only Polaris' commitment to bringing our consumers lithium-ion electric solutions, but also this partnership's ability to continue innovating and developing leading electric drivetrain technology," continued Wine. "We anticipate a return on these investments and believe the new alignment brings us that much closer to delivering world-class electric solutions across our products."
Apart from Brammo, other brands in Polaris' portfolio includes motorcycle brands- Victory and Indian, a French-based manufacturer that also designs electric vehicles- Goupil, Aixam Mega, the manufacturer of on-road quadricycles and light-duty vehicles in Europe as well as Global Electric Motorcars, which Polaris purchased from Chrysler in few years back.
Source : CarDekho