Peugeot will unveil its Quartz Concept at the upcoming Paris Motor Show. The concept model gets a new vision for the Crossover segment as the SUV features sportier design with innovative materials and powerful Hybrid engine. According to the manufacturer, the Quartz concept combines the body structure of an SUV with the elegant cabin of a saloon. At the Paris Motor Show, Peugeot will showcase 40 cars across the 4,000sqm stand in Hall One.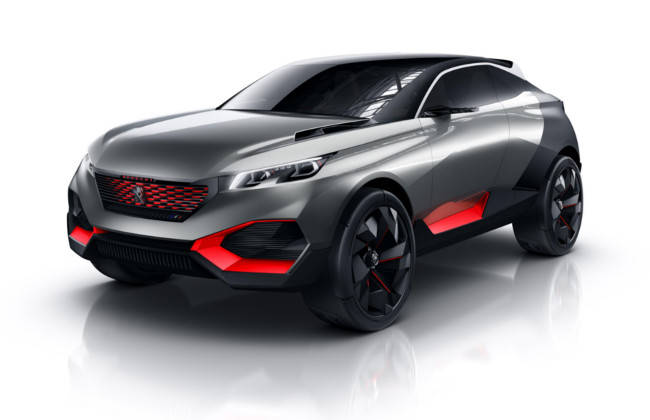 Exterior Profile The SUV is based on the EMP2 platform, the same on which the new Peugeot 308 is based The car is 4.5 meter long, 2.06 meter wide and rides on 23-inch wheels with minimum spokes The long Bonnet and LED headlamp adds more to the overall look The glass roof flows right upto the rear end which is further joined by two rear spoilers With scissor doors, the concept does not have a B-Pillar.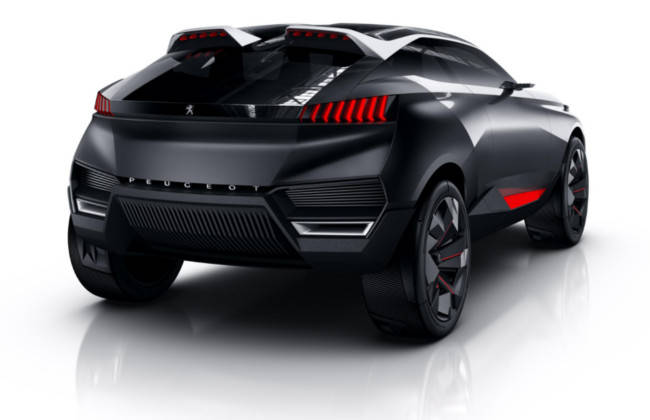 Interior Profile The dashboard and front panel gets driver dedicated i-Cockpit design Quartz concept is the first vehicle which embraces digitally woven textile. No cutting is required, so no waste. The textile is woven with polyester fibre from recycled plastic water bottles The floor pan, sides and roof are trimmed in black leather, which adds elegance as well as gives a sportier feel The seat cushion gets tawny leather while the grooves left by machine are painted in red All the controls like indicators, driving modes and shift gears are given on the steering itself Head-Up display provides large and configurable screen which provide additional information.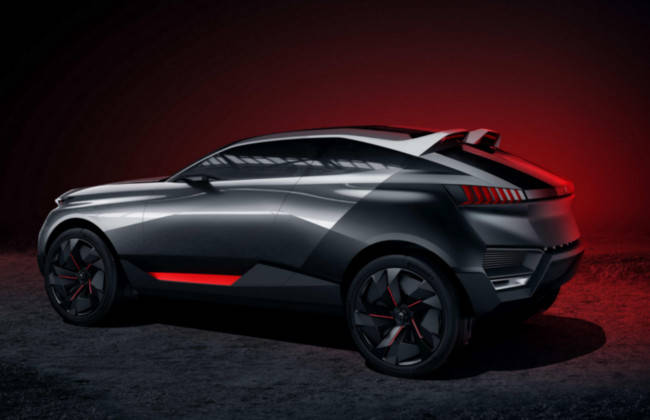 Under The Hood Plug-in Hybrid drivetrain comprising of petrol engine and two electric motors Powering the Quartz is the 1.6-litre, 4 cylinder, THP 270 engine developed by Peugeot Sport musters a power of 170hp with peak torque of 330Nm Apart from the 1.6-litre engine, two 85kW electric motors are also provided on front and rear axle The engine is mated to a six-speed automatic transmission.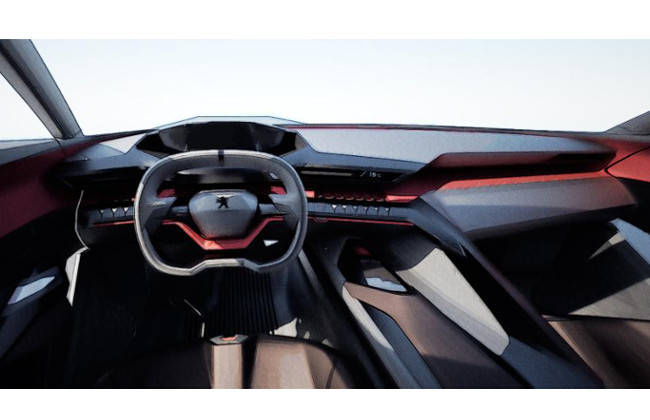 Source : CarDekho