Volkswagen has unveiled a sports car like none other at the Paris Motor Show. The Volkswagen XL Sport is a lightweight sports car powered by a motorbike's engine. Based on the Volkswagen XL1, the XL Sport is fitted with the V-Twin engine adapted from the new Ducati 1199 Superleggera, the world's most powerful two-cylinder motorcycle. Just like the 1199 Superleggera, XL Sport too has the best power-to-weight ratio, weighing just 890 kgs with 197 hp, which allows it to reach a top speed of 270 km/h.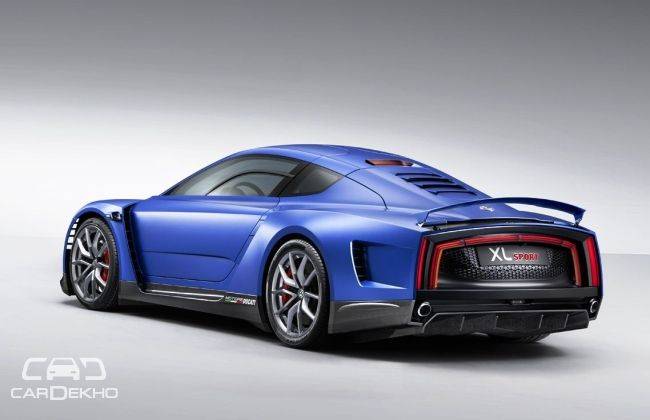 Coefficient of drag (Cd) of 0.258 and the low frontal area of 1.7 sq m combine to give a CdA of 0.44 sq m, the Volkswagen XL Sport's aerodynamics is the major reason for its amazing performance. Features that help the car in the performance include special vanes that direct the air at the front into specific channels, wheel arch vents, an optimized underbody, lift-reducing air ducts in the hood, an extendable rear spoiler (powered by the same unit as in the Lamborghini Aventador), and adaptive air vents incorporated in the rear hatch.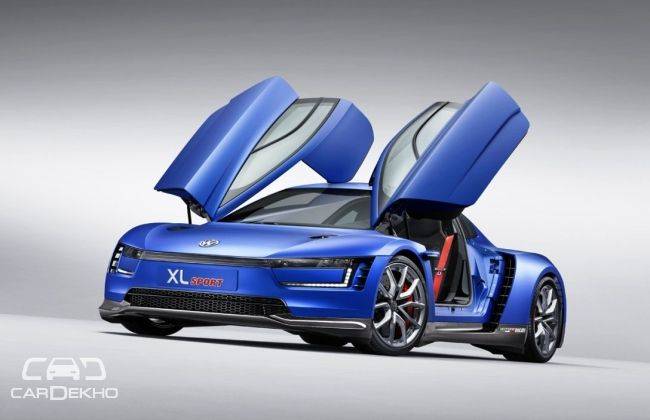 The 1199 cc double-overhead-camshaft engine can rev up to 11,000 rpm and gets tough, lightweight titanium connecting rods. Its extreme bore/stroke ratio of 112 mm by 60.8 mm and the exceptionally short crankshaft stroke help to achieve high speeds. The power is fed to the rear wheels through a 7-speed DSG automatic transmission and can power the XL Sport from 0 to 100 km/h in 5.2 seconds.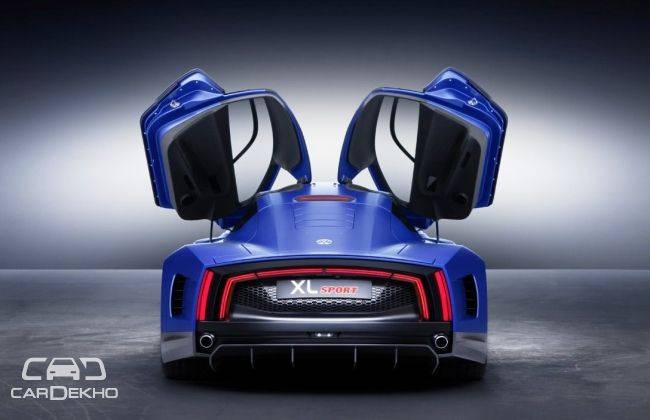 The XL Sport's front is marked out by dual LED headlights and the XL1's signature LED daytime running lights, air intakes on either side of the headlights for the vanes which feed the air around the car's front end and vents in the rear fenders. While the XL1 is the widest at the front and tapers towards the rear, the XL Sport has the same width all along. At the rear, the XL Sport gets distinctive "shoulders" above the wheels, an extendable rear spoiler that occupies almost the full width, coupe-shaped roofline without a rear windshield, red LED ribbon follows the shape of the rear section and is framed at the sides by another, vertical LED element, a black diffuser and dual chrome exhaust tips.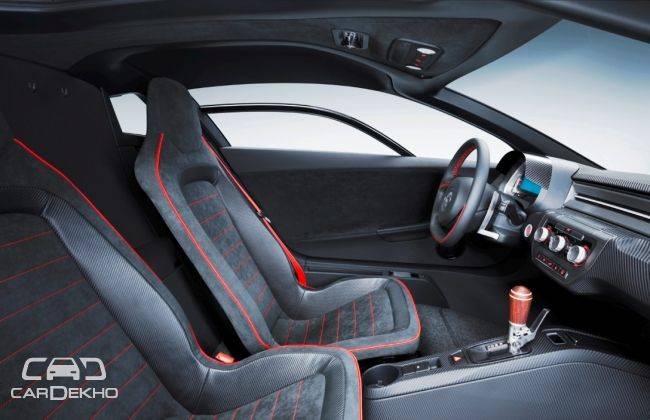 Inside, the XL Sport boasts a digital instrument cluster that includes a lap timer and oil pressure display, a carbon fiber cowl extends across the top of the instrument cluster, steering wheel with decorative red stitching and aluminum-alloy shift paddles, anodized aluminum accents around the air vents, the climate control fascia and the DSG shift gate and red seat belts.
Source : CarDekho