'Holy moly that's a looker!' I exclaimed when I first saw pictures of the Ferrari 458MM Speciale. It is drop-dead gorgeous; something that tickles your senses and makes you feel like a five-year-old let loose in a toy shop. Sadly, the car you see in the pictures is the only example that will ever be built.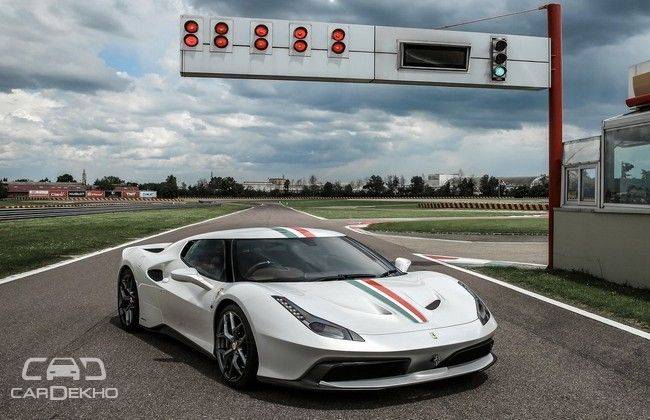 Built for an 'enthusiastic British owner' as per Ferrari, the MM is based on the standard Speciale series of the 458 Italia. For the uninitiated, think of the Speciale as a 458 that went to the gym, dropped a few pounds, and gained some power. Designed in-house by the Ferrari Styling Centre, the one-off edition gets subtle styling tweaks. Ferrari says that "the client was looking for extremely sporty lines and specified a 'visor' effect for the glasshouse: a black-painted A-pillar, very much in the style of the 1984 Ferrari GTO".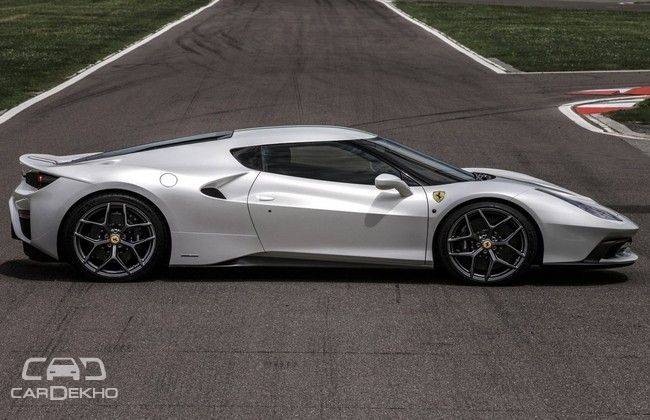 The automaker already had a beautiful canvas to start with, in the 458, and the MM just kicks things up a notch. Updates include a blacked out A-pillar, a lowered roofline and most notably, side air-vents! Other unique elements include different alloy wheels exclusive to the car and a customised interior based on the owner's taste. Ferrari says "The Cioccolato leather upholstery with white stitching is elegantly accented by a slew of neat touches such as the satin white rings around the tunnel controls". The 4588MM Speciale houses the same V8 motor as the standard car. Power output from the naturally aspirated 4.5-litre motor stands at 605PS, whereas peak torque is rated at 540Nm.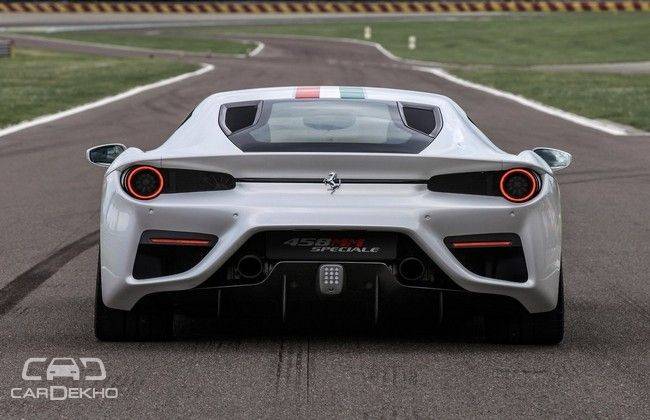 While we're awestruck by the looks, let's take a moment to realise that this very car might be amongst the last naturally aspirated V8s Ferrari will ever make. The Italian supercar marque has already adopted turbocharging for newer models, such as the 488GTB and the California T. Is this the last hurrah for the Ferrari V8?
Source : CarDekho