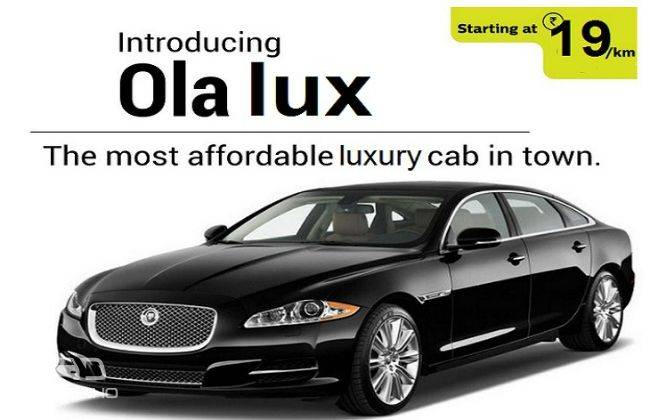 On-call taxi services have become a way of life for many in the country. In an attempt to extend its customer base, Ola has now launched a new category of cabs called 'Ola Lux' in the Delhi NCR region. This category of cabs will feature luxury cars from brands such as Jaguar, Mercedes, Audi and BMW. Also featuring in this segment will be cars like the Toyota Camry and the Fortuner. Fares of these high end cars will start with Rs 200 as base fare plus Rs 19 per km and ride time fare of Rs 2 per minute. Ola Micro is available with a base fare of Rs 40 plus Rs 6 per km with Rs 1 per minute as ride time fare. Ola Lux is currently available in key areas of Mumbai, Delhi NCR and Bangalore. It will soon be introduced in other parts of these cities as well.
A key feature of these luxury cabs will be Auto-connect Wifi. It will allow the user's phone to automatically connect to the 4G Wifi in the Ola cab. This feature is also available in Ola Prime and has received good response from users. Other features such as driver details, live tracking, SOS button and payment using Ola Money will also be available.
Raghuvesh Sarup head of categories and chief marketing officer at Ola said, "We have been constantly innovating to solve for every mobility need of our users across the country. Delhi NCR is home to several top industrialists, bureaucrats and young professionals alike, who value the luxury experience. Ola Lux brings superior in-cab experience with unmatched style and comfort at the touch of a button. The flexibility of not having to drive in heavy traffic or finding parking space, without compromising on luxury makes Ola Lux a one of its kind offering. Going by the tremendous demand we've witnessed in Mumbai, we're confident that the category will get a fabulous response from users in Delhi-NCR as well."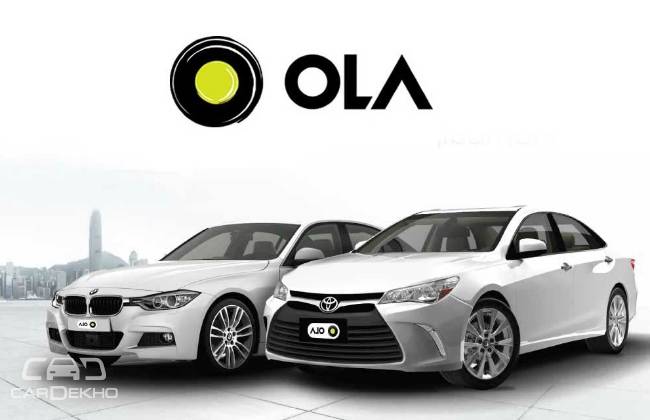 Offering such high end cars as cabs will definitely help Ola expand its reach in the country. Customers will also benefit as people used to such cars will have an option of taking a cab, if necessary. Even those who otherwise wouldn't get a chance to sit in and experience such cars can book one and enjoy the experience but at a cost.
Also Read: New Road Safety Bill Proposes Far Stricter Penalties For Offenders
Source : CarDekho