It's been a week of recalls in India's automobile quarters. After Maruti Suzuki had recently rolled back some 20,000-odd S-Cross units, Ford also announced on Friday that it will call back around 48,000 units of the EcoSport in two separate batches.
"In its commitment to quality and complete transparency, Ford India is issuing two voluntary safety recalls to correct potential concerns with certain Ford EcoSport vehicles," Ford said in a statement.
The first recall covers approximately 48,000 EcoSport diesel vehicles, made between April 2013 and June 2014, to install a new bundle clip on the fuel and brake lines.
The second leg of recalls will feature approximately 700 EcoSport units manufactured between January and February this year. This set of vehicles will be treated for a folding seat issue.
READ: Most recalled cars in India
These cars are fitted with a 60/40 rear folding seat, which Ford suspects has been assembled with bolts that do not meet material specification, potentially causing them to break.
In the same vein, Ford has claimed that no customer complaints or accidents involving these cars have taken place yet. "Ford India is asking owners of the affected EcoSport vehicles to contact their local Ford dealer so that the necessary rework can be carried out, free of charge," it said.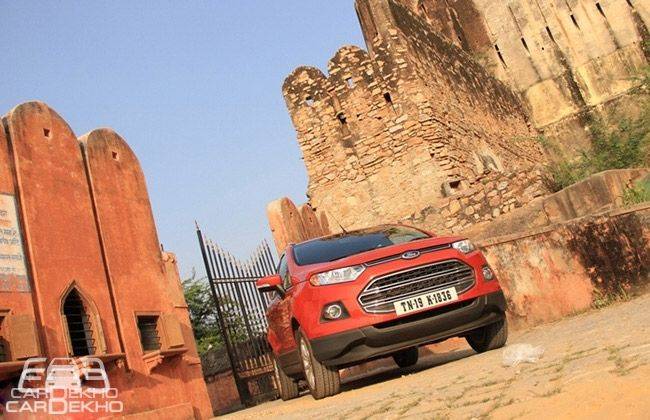 Since the voluntary code on vehicle recalls was set up in 2012, Ford has been one of the busiest manufacturers in terms of recalls; with the latest one carrying its record past the 3.5 lakh mark during this period.
The company had recently recalled close to 50,000 EcoSport units due to an airbag defect while 2013 also saw the compact SUV being recalled for a separate issue.
If you have a strong opinion against Ford's frequent recalls, let us know in the comments section below.
Source : CarDekho