It was 2012, when we first heard of an open-top version of Noble's M600 supercar, and now in a development to that, a working prototype of that car has been revealed by the British car manufacturer. Christened as M600 Speedster, the car is based on the standard M600 launched in 2009, however, instead of a fixed roof it features a soft top.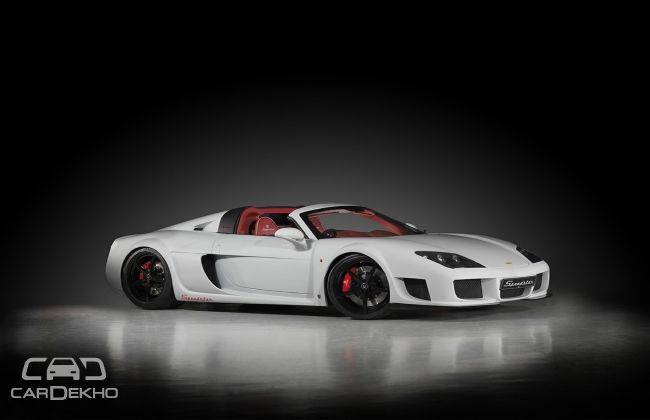 Apart from roof, another prominent change in the M600 Speedster comes as a six-speed, paddle-shifted sequential gearbox, instead of the six-speed manual transmission fitted to the stock M600. Though the powerplant remains the same, which means a twin-turbocharged version of the Yamaha-built 4.4-liter V-8 will keep doing its duty under the hood M600 Speedster as well.
Currently, the M600 is being offered in three different states of tunes, ranging from 450 bhp to a healthy 650 bhp. Performance of the Speedster would be similar to the standard car, concluding into 0-100 kmph times of around 3.0 seconds and a top speed in excess of 360 kmph.
The Speedster wears 255/30 19-inch tyres up front and colossal 335/30 20-inch tyres at the rear. On the inside, it gets leather trim, aluminium-finished centre console switches, carbonfibre panels and an Alcantara-clad steering wheel.
Considering its limited scale of production, it won't be that much easy task for the British carmaker to get production of their new M600 Speedster underway.
According to Noble, they are currently evaluating feedback on the car, but should there be enough interest production may start this summer.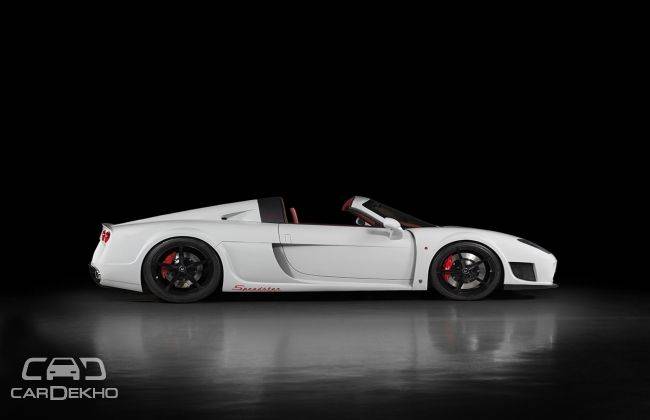 Stay tuned to the space for more on Noble M600 Speedster!
Source : CarDekho