With all the failed crashtest's making headlines in 2014, Datsun Go's was a prominent one besides Maruti Swift and others. It was found that employing airbags won't make much difference to its safety aspect as Go's weak body shell was the real problem. Well, this is about to change as Nissan is working on its budget-offering, Datsun Go, to strengthen its body shell.
To improve the Datsun product lineup Nissan will be using steel with higher tensile strength, around 520 megapascals which currently is 320 megapascals. To add to its structural rigidity side beams will be employed too. And by the middle of this year it would be getting airbags along with anti-lock braking systems.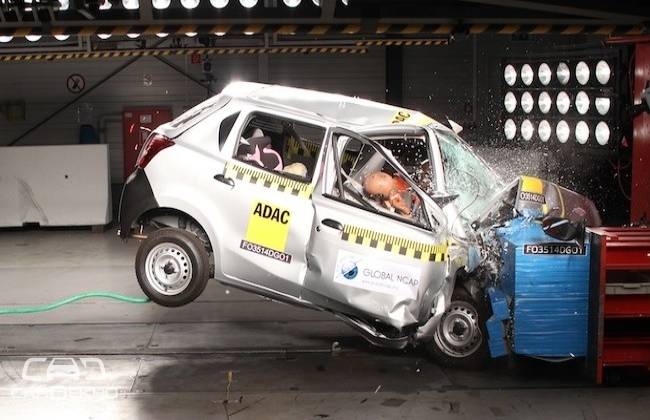 After Nissan is done with all these upgrades it will be sending a new batch of vehicles to Global NCAP, certainly to strengthen Datsun's image globally. Though, the manufacturer has neither accepted nor denied that they will be doing so.
While, it is true that Nissan has relaunched the Datsun brand after a very long break that inevitably makes it prone to the question of its reliability and this crashtest only raised doubts among buyers. Moreover, despite troubles surrounding, Datsun sold around 14,000 vehicles in 2014.
Amidst these speculations the General Secretary of Global NCAP Mr. David Vard commented that "We certainly welcome this move, if it is true. But we haven't received any vehicle or communication for re-assessment". He also welcomed India's move towards making more strict safety regulation for manufacturers, at least according to that of UN's norms.
Source : CarDekho