To raise the safety awareness for various road users, Nissan Safety Driving Forum arrived in the Pink City, Jaipur. In its third phase, Nissan with its global initiative NSDF is hoping to reach 1,00,000 road users. In its third season, NSDF will visit eight more cities in seven states and with Chandigarh and Jaipur already covered, the initiative will move further to Jalandhar, Vadodara, Nagpur, Vizag, Mangalore, Kochi and Chennai.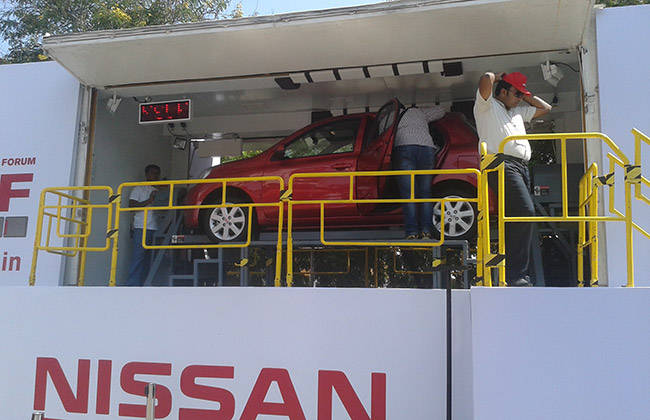 NSDF is a part of 'Nissan's Blue Citizenship' global social responsibility platform under which the company pins out various issues regarding road safety. Mr. Ajay Singh Raghuvanshi, Vice President-Sales, Marketing & Dealer Development Nissan Motor India Pvt. Ltd said, "The Nissan Safety Driving Forum helps drivers as well as passengers to reflect on their perception of safety while driving. We at Nissan follow our global vision to not only develop exciting and innovative products, but also to enrich people's lives through sustainable social development of which NSDF is shining example."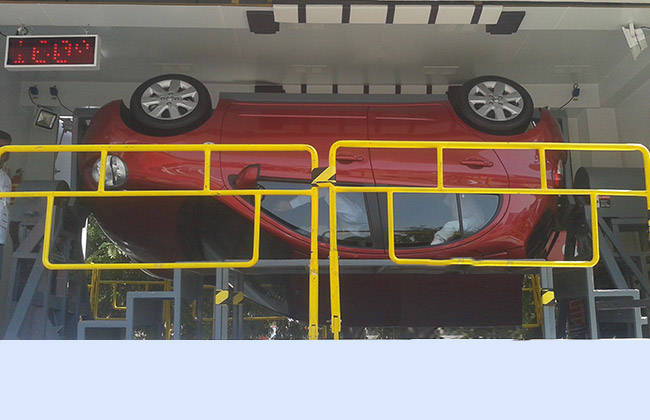 In the safety drive of NSDF visitors got a chance to learn the importance of safety features such as seatbelts and airbags through specially designed simulators and panel displays. The simulator devices are made by Nissan India in association with BOSCH. For raising safety awareness in India, Nissan has invested more than Rs 13 crore.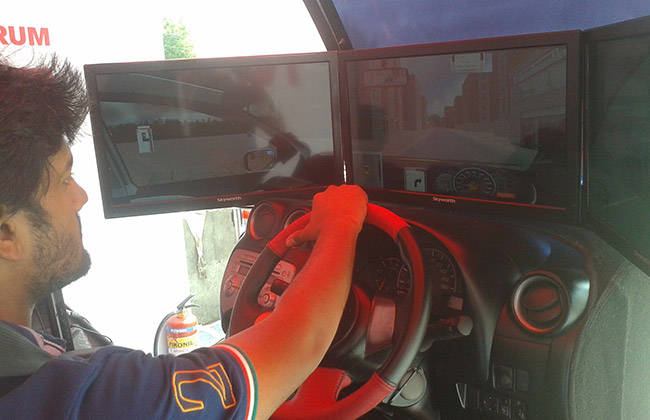 At the venue, a rollover simulator comprising an actual Nissan Micra demonstrated the importance of wearing the seatbelt while in car. Along with 360 rollover simulator, another separate airbag simulator was also displayed which demonstrated the importance of airbags.
"Our aim and conviction is to educate people on road safety through tangible methods like simulators, not just in theory. In this phase, we have increased the number of cities for reach. We have invested INR 130 million in NSDF in India so far", Mr. Ajay Singh Raghuvanshi added.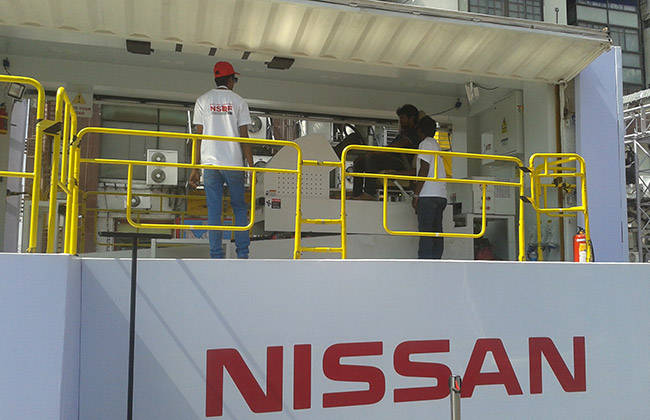 Source : CarDekho