The world premiere of Nissan Patrol Desert Edition will happen at the 13th Dubai International Motor Show, the company has announced. The Patrol Desert Editionn was developed in partnership with UAE Rally Champion, Dr Mohammed Ben Sulayem, FIA Vice President and President of the Automobile and Touring Club UAE, specifically for regional consumers. Nissan has also announced that the new Patrol NISMO will made available before the end of this fiscal year, priced at $100,470 USD in UAE.
"At Nissan we have a strong commitment to the region and are believers in understanding the specific demands of our Middle East customers," said Managing Director of Nissan Middle East, Samir Cherfan. "We received resounding feedback calling for even more luxury and performance, both on the road and off it. We are therefore extending our range with some extremely special, bespoke versions of the Nissan Patrol. With the world premiere launch of the Nissan Patrol Desert Edition at the Dubai International Motor Show we are delivering a tailored vehicle that fits our regional customers' requirements."
Mr. Cherfan also said that with the addition of both the NISMO version and the Desert Edition of the Patrol, Nissan is engaging directly with its customers and delivering incredible vehicles that fit their exact requirements.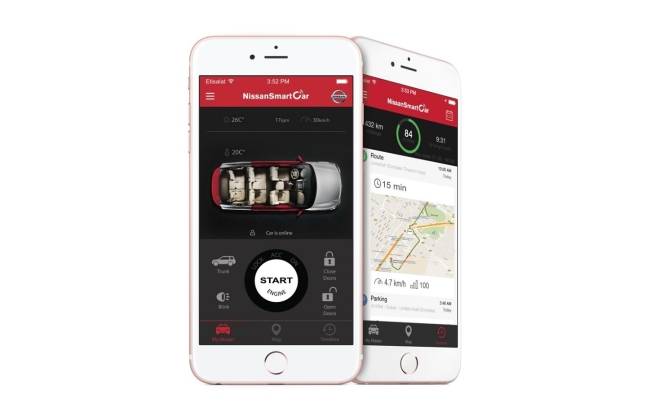 Nissan has also announced its partnership with Etisalat for the Nissan SmartCar application, headed by Nissan and powered by Etisalat's network and M2M Control Center Platform. The Nissan SmartCar application enables owners of the MY16 Nissan Patrol and all-new Nissan Maxima to able to turn on the AC, lock and unlock their cars remotely and track them, among other capabilities.
In addition to both the NISMO range and the Nissan Patrol Desert Edition, Nissan Middle East's indoor stand at the Dubai show will showcase the complete Nissan range that includes the MY2016 versions of the Nissan Patrol, 370Z, Altima, Juke, Pathfinder, Pathfinder Hybrid, Sentra, Sunny and X-Trail.
Also Read: 2015TokyoMotorShow: Nissan IDS Concept Revealed! Nissan Signs 8 Year Sponsorship with International Cricket Council
Source : CarDekho