Nissan becomes the first automobile manufacturer to introduce glow-in-the-dark paint. Nissan offers this paint in the world largest selling all-electric zero emission Leaf. The Japanese manufacturer has co-worked with - Hamish Scott, inventor and creator of STARPATH (path glows in night without the use of electricity) for the glowing paint.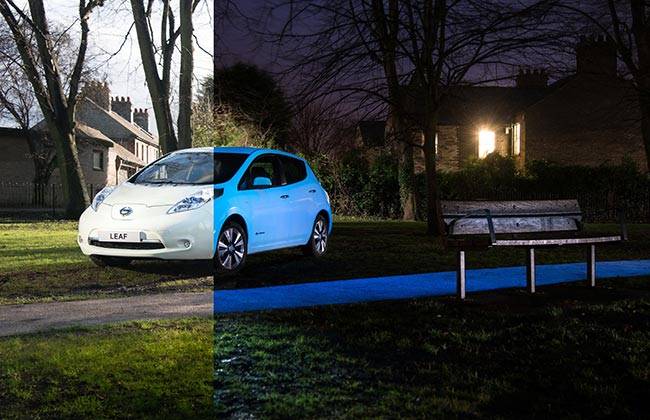 The automaker says that there are aftermarket options (non-organic options) for the glowing paint but Nissan is the first car maker to directly apply such technology. Nissan promises that the glowing-secret formula is entirely organic and contains a very rare natural earth product called Strontium Aluminate.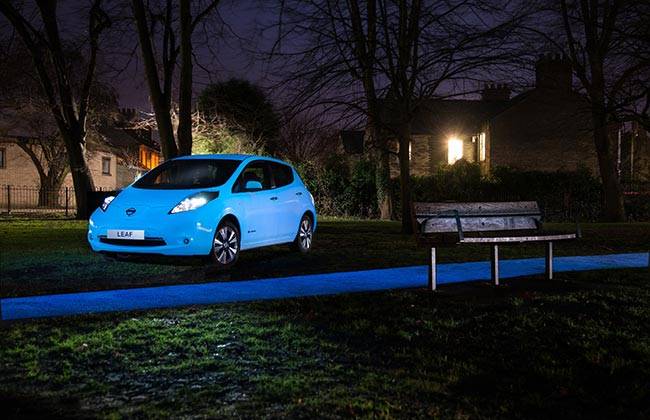 Nissan's unique paint, if made commercially available, would last for 25 years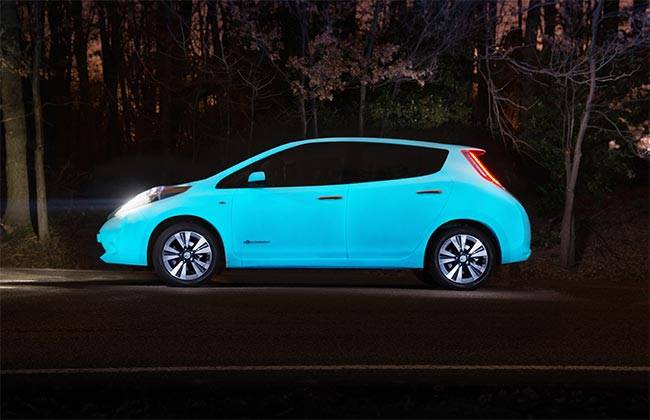 What's the heck about glowing in the dark?
Nissan with Hamish Scott has created a 'secret formula' that uses a rare metal Strontium Aluminate. It is sprayed over the vehicle and then it absorbs UV- Ultra Violet energy during the day enabling the Leaf to glow when sun goes down for about - eight and 10 hours! Speaking of the Strontium Aluminate, it is a solid, odourless and non flammable pale yellow powder, chemically and biologically inert.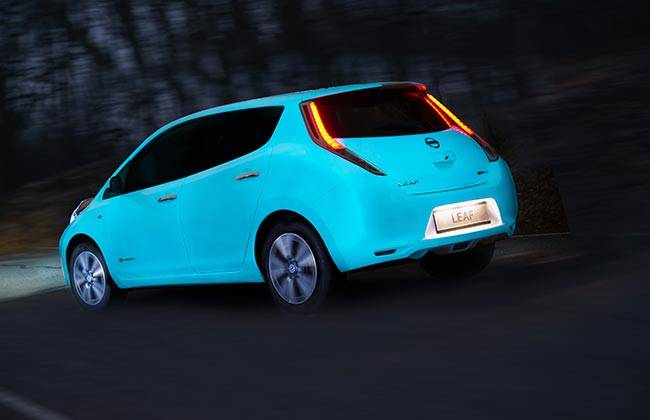 You want yourself a glowing car? Let us know in the comments section below if you would buy a car that glows in the dark... Watch How Nissan Leaf Glows in the dark
Source : CarDekho