Nissan India has tied-up with State Bank of India (SBI) to offer its customers easy vehicle finance options. With SBI's 15,000 plus branches across India, Nissan aims to reach out to its prospective customers in the farthest corners of the country.
Announcing the partnership Arun Malhotra, Managing Director, Nissan Motor India Pvt. Ltd. said, "Nissan has made a strong commitment in India with an objective to make our products more accessible to Indian customers. Our partnership with SBI, which has the widest retail financing reach in India, will strongly support us in this commitment. Our customers will benefit from the growing portfolio of product from Nissan and Datsun brands and now can avail flexible finance options to suit all budgets. Nissan has one of the fastest expanding dealer networks today and our partnership with SBI will further enhance our accessibility."
Success in the Indian market is an integral part of Nissan's global business expansion. Therefore the company, with its ongoing expansion of products, dealerships and localisation, aspires to become a major automotive player within the Indian market in coming years. Currently, the Japanese company has 100 sales touch points just after four years of commencing operations in the country.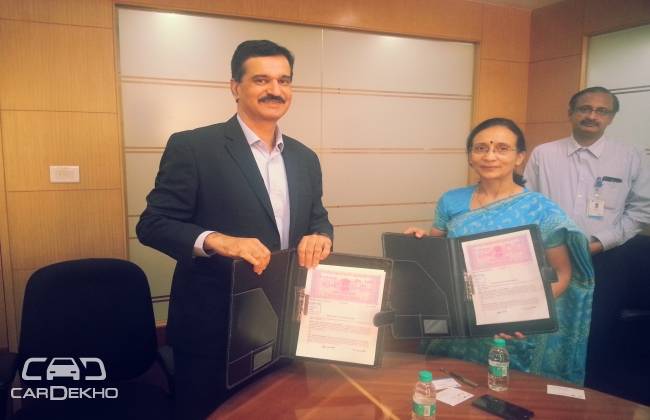 SBI's Ms Anuradha Rao said, "We are delighted to partner with Nissan in India. As per our agreement, Nissan customers will have access to our most attractive car loan schemes to purchase Nissan vehicles and this is available across our 15,000 plus branches across India. The core value of our partnership is about making innovative products accessible to customers to the farthest corner of the country at affordable and easy terms. SBI will offer longest repayment tenure of 7 years to Nissan vehicles. The loans will be offered as Term Loan or as Overdraft. Currently, the loan is available with interest rate as low as 10.40% p.a for women and 10.45% p.a for men with a full waiver of processing charges."
Source : CarDekho