Nissan concluded the National Finals of this year's GT Academy for India at Chennai's MMSC Racetrack, with six winners selected from the top 20 qualifiers. The six winners will now get a chance to become the ultimate racing champion at the Silverstone, UK, where they will compete with other finalists from Japan, Thailand, Indonesia and Philippines in the GT Academy Asia Championship. One winner will go one to undergo a driver development program to compete for Nissan at Dubai 24-Hours event.
The winners are –
Abhishek Dwarknath
Anush Chakravarthi
Askhay Gupta
Dhruv Dayal
Jaideep Chahal
Shantanu Kallianpukar
Celebrating the success of GT Academy in India, Guillaume Sicard, President – Nissan India Operations said, "I am very excited to see the growing enthusiasm in the country towards motorsports. In just a month's time, over 10000 participants competed in GT Academy 2015 with hopes of making it to the top spot."
"We set out with a target to democratize motorsports in India and are proud to give an experience to the finalists today at the racetrack. Our six winners are now ready for an international exposure at Silverstone and we will be happy if we can make a difference to their lives by fulfilling their aspirations", he added.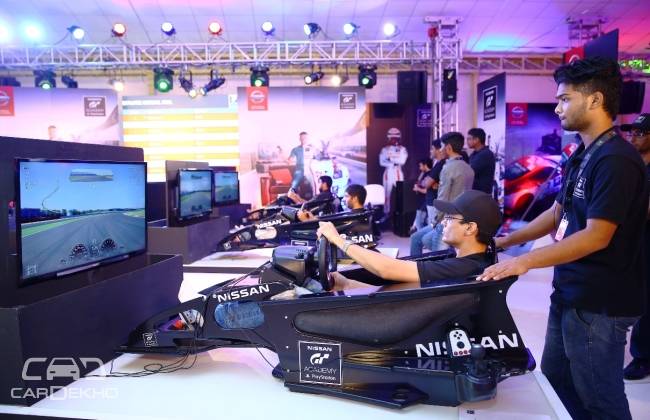 Announcing the winners at the National Finals, Mr. Arun Malhotra, Managing Director, Nissan Motor India Pvt. Ltd. said "GT Academy marks Nissan's commitment to India and its people to fulfil the dreams by providing them with unique opportunities. We are very happy that aspiring racers and gamers have taken full advantage of this opportunity and now stand to turn their dreams into reality."
The six winners will now spend a day with Karun Chandhok, mentor of Team India at GT Academy, who will help them prepare for the Silverstone Race Camp.
Karun, who was also one of the judges for the event, said, "I have always vouched for driver development programs that help budding racers. GT Academy is a wonderful initiative to enter motorsports, especially if you do not have the necessary backing. My next task is to bring the six winners today to a level where they can compete with other challengers at an international level."
Source : Nissan GT Academy National Finals conclude with six winners