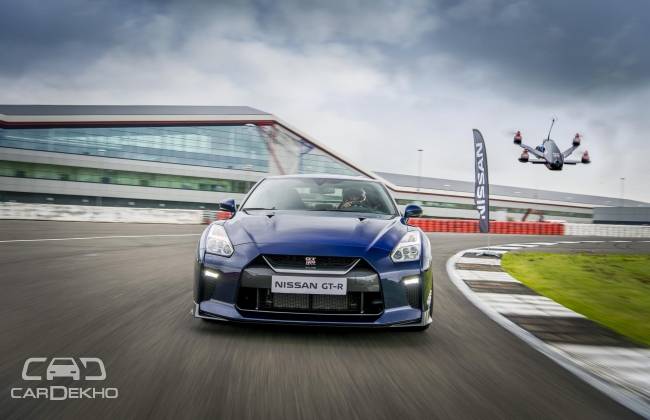 Nissan has created one of the fastest accelerating FPV (first person view) racing drones in the world to match the updated 2017 GT-R. The GT-R Drone has been custom designed by World Drone Prix Champions Tornado XBlades Racing, and can hit 0-100 kmph in a mind-boggling 1.3 seconds! Both the machines will be on display at the upcoming Goodwood Festival of Speed.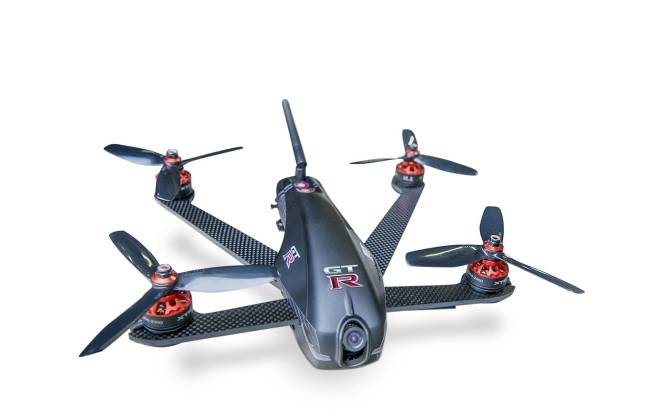 The drone outperforms the GT-R off the line but the supercar catches up with it soon after. This is because the drone has a speed of approximately 185 kmph, while the GT-R can hit 315 kmph. The GT-R Drone uses a special low-drag canopy on a race specification Sky-Hero quadcopter frame and the lift comes via four propellers mated to 2000kV XNova motors. It is powered by a 1400mah lithium polymer 6s battery.
The Nissan GT-R, on the other hand, is pulled by a 3.8-litre 24-valve V6 twin turbocharged engine capable of producing 570PS and a blistering 637Nm of max torque. Power goes to all its four wheels. The Godzilla weighs 1752kg and hits 0-100 kmph in 2.9 seconds.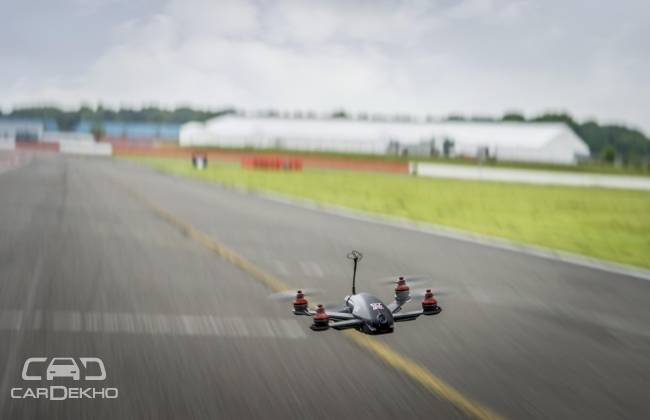 The GT-R Drone took on the road-going supercar around the Silverstone circuit recently. The race saw Nissan NISMO driver Ricardo Sanchez take the wheel of the new GT-R with James Bowles, the 2015 British National Drone Racing champion, piloting the GT-R Drone around a purpose-built 1.9 km course at the circuit. Watch the two battle it out on the Silverstone circuit!
Also Read: Quick Spin: Nissan GT-R and X-Trail!
Source : CarDekho