We've all drooled at the stunning Audi Prologue concept at the Delhi Auto Expo. The sharp lines and the chiselled profile aren't easy to forget. Well, the German automaker is refreshing the A8 sedan, and the Prologue is the source of inspiration.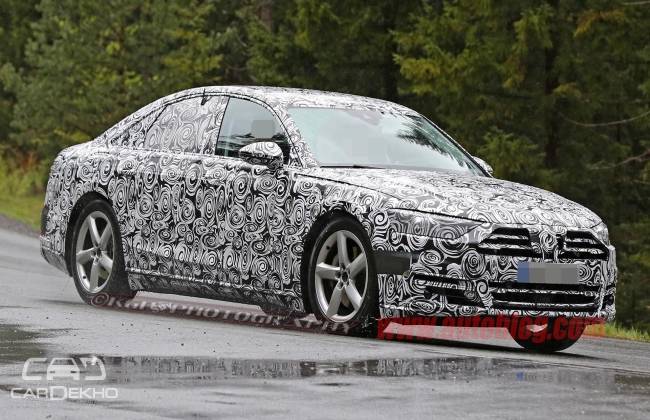 The upcoming Audi flagship was caught testing recently, draped in minimal camouflage. What the prototype showed off, however, was an entirely reworked front fascia. The headlamps are now sharper and the trademark hexagonal grille is slightly wider.
The side shows off the massive proportions and the clean design lines Audis are known for. The rear borrows heavily from the Prologue concept as well and features inverted C-shaped LED motifs that vaguely remind us of the new Skoda Superb.
Details of the interiors haven't been disclosed as yet. However, we expect it to follow a similar design theme as the updated Audi Q7 and be loaded to the brim with goodies such as Nappa leather upholstery, ventilated seats, four-zone climate control, sunroof, a stellar Bose audio system and a lot more.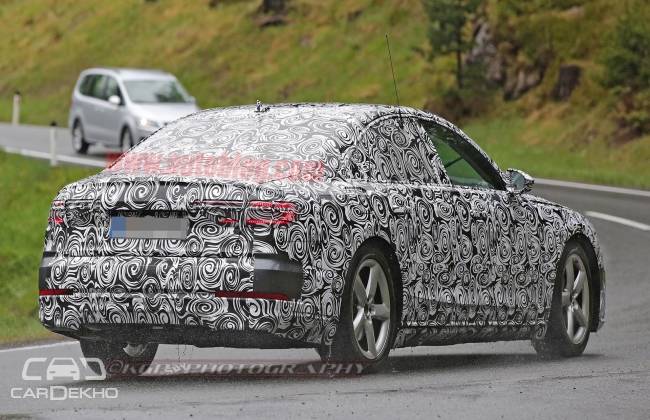 While the concept showcased at the Auto Expo featured a 4.0-litre turbocharged petrol motor, we expect Audi to stick to their tried and tested diesel engines when they ready the new A8 for India. We've already driven the current generation; check the review to know how it runs and drives.
The next generation A8 is expected to debut next year, possibly at the Geneva Motor Show. It will go up against the likes of the BMW 7-Series, the Jaguar XJ-L and the Mercedes S-Class. We think the new Audi A8 is going to be an absolute looker; let us know what you think of it through the comments section below.
Images via: Autoblog
Source : CarDekho