Luxury carmaker Mercedes-Benz India has ranked the #1 in the automotive sector in Fortune India's ranking of "India's Most Admired Companies", survey by Fortune India in collaboration with global management consultancy, the Hay Group.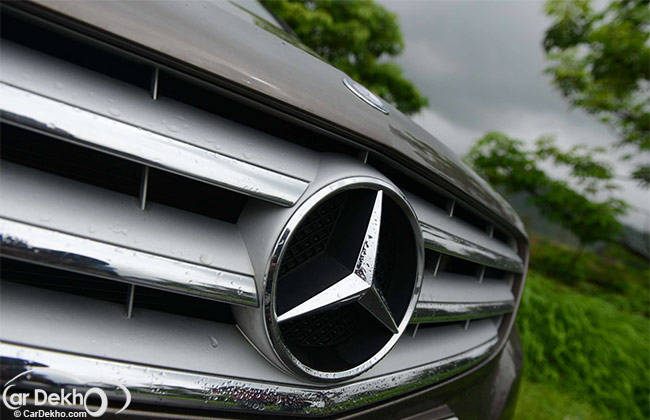 A total of 552 senior executives across selected companies, which included automotive companies, participated in the survey to rank their peers across a scale of ten parameters—corporate governance, endurance, performance, quality, innovation, financial soundness, leadership, corporate social responsibility, talent management, and global business footprint.
Mr. Eberhard Kern, Managing Director & CEO Mercedes-Benz India: "This recognition by Fortune India and the Hay Group is a great honour and gives a sense of achievement for us at Mercedes-Benz India. We would like to share this moment of success with our enthusiastic team, our supportive dealer partners, the brand enthusiasts, and our valued customers. We are most excited that our peers from the automotive industry also credited our hard work and recognised our dedication towards excellence. At Mercedes-Benz India, our core philosophy of 'The Best or Nothing' inspires us to fascinate our connoisseurs with a superlative brand experience and helps us remain the most aspirational luxury automotive brand in India. It will be our earnest endeavour to maintain the high esteem that our brand enjoys globally."
Mr. Kern added, "The year 2013 is the year of offensive for Mercedes-Benz India, and the launch of exciting products reiterates our commitment to our discerning customers. This year, we launched products like the iconic G 63 AMG, the ultimate luxury off-roader GL-Class, pioneered the compact luxury segment with the A-Class, continued the trend by launching the most successful luxury sedan E-Class, and added a diesel offering to India's only luxury tourer, the B-Class. We can assure customers that in the coming months we will remain true to our promises and will be fascinating them with newer products."
This is the second edition of 'India's Most Admired Companies' by Fortune India and the Hay Group. The study includes a unique peer ranking methodology, which covered 493 companies across the 16 key sectors. These industries were selected on the basis of size, contribution to GDP, growth rate, maturity, competition, a minimum number of sectoral players, and national presence. The survey was carried between March and June 2013.
The numero uno rank of "India's Most Admired Companies" in the automotive sector by Fortune India and the Hay Group adds another feather to the company's cap. In another reputed market study in January 2013, Mercedes-Benz India was ranked as the #1 auto brand in India amongst all automobile manufacturers by Economic Times' "Brand Equity's Most Exciting Brands", in association with AC Nielsen. The respondents in the survey were between 18-24 years from across the country, and the verdict depicted the youthful image of the brand apart from the aspirations of the youth to own the coveted three-pointed star.
Source : CarDekho - Mercedes-Benz cars -