What's ridiculously fast and a front-wheel drive? The Golf GTI Clubsport S. That's what. The bonkers hatchback has just shattered the record at the Nurburgring for front-wheel--drive cars, clocking a time of 7:49:21 at the green hell. The record was previously held by the Honda Civic Type R that clocked an equally impressive 7:50:63.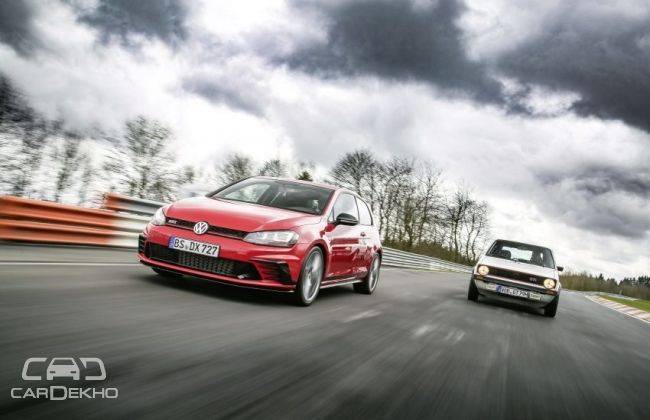 Based on the standard Golf GTI, the Clubsport S is limited to 400 units. Power is rated at 310PS, making it the most powerful GTI built till date. The engine is borrowed from the GTI TCR race car that Volkswagen Motorsport uses in the TCR International Series. The 2.0-litre turbocharged motor makes 380Nm of torque that propels the Clubsport S from 0 to 100 in just 5.8 seconds. Delimited, the top speed is rated at 265km/h! What else is different? Well, it also features an extensively reworked chassis that lets it tackle the twisties at the 'ring. Modifications to the engine include a new engine control unit (ECU), a new fuel pump and a new exhaust system.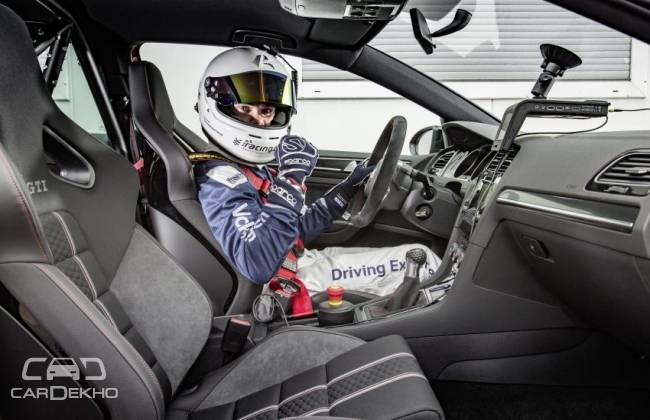 Updates to the exterior include a body kit and new 19-inch alloy wheels shod with semi-slick Michelin Sport Cup 2 tyres. There are a lot of aero bits as well, such as the spats on the front bumper and that unmistakable large spoiler that sits pretty on the hatch. Volkswagen has put the Clubsport S on a diet as well. The rear seats have been ditched altogether, whereas the front seats are now racing bucket seats -- all in a bid to save weight. Before you ask, yes the gear-knob is shaped like a golf ball. You know, since it's a Golf. There's a splattering of Alcantara and a generous garnish of GTI badging strewn across the cabin as well!
Hundred of the four-hundred units have been reserved for the German market. Will it come to India? Forget about it! The closest thing we will get though, is the Polo GTI. And I look forward to driving that thing very much.
Source : CarDekho