Honda Motor Company, Japan, has introduced new Advanced Driver-Assistive System, Honda SENSING, which shall be equipped on the new Legend to be launched in the Japanese market shortly this year. The system is another forward move by Honda towards collision-free motoring not only for occupants and motorcyclists, but other road users as well. Honda SENSING is a combination of two types of sensors with different characteristics, one is millimetre-wave radar placed inside the first grille and the other is a monocular camera located on the upper part of the windscreen.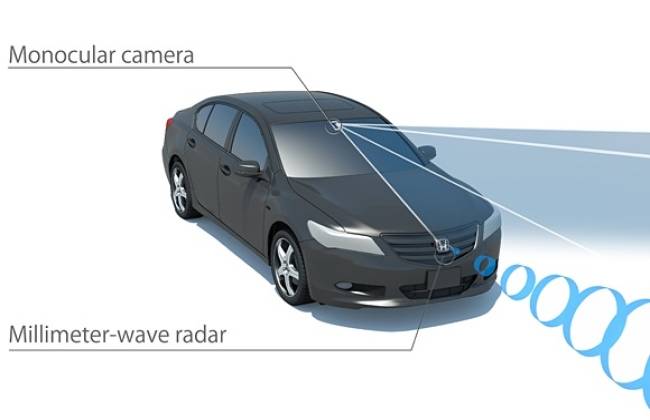 The new millimetre-wave radar gets an increase in its scope of detection to include pedestrians regarded as being hard to detect due to their low rate of radio wave reflection as well as the position and speed of target object. On the other hand, the monocular camera identifies attributes and sizes of pedestrians and other target objects which come in range within approximately 60m ahead of the vehicle, achieving recognition with improved accuracy.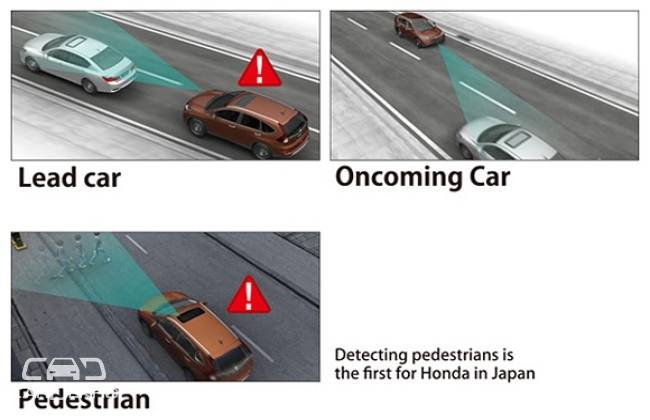 The upgrades have significantly improved the precision of the two sensing devices with functions such as Pedestrian Collision Mitigation Steering System (world's first), Collision Mitigation Braking System (CMBS), Road Departure Mitigation (RDM) system, Pedestrian Collision Mitigation Steering System (another world first), Lane Keeping Assist System (LKAS), Adaptive Cruise Control (ACC) with Low-Speed Follow, Traffic Sign Recognition, False Start Prevention Function and Lead Car Departure Notification System. To accommodate these complicated functions, the data processing capability of the system had to be improved. SENSING now recognises not only its surroundings but also the intentions of the driver and conditions of the vehicle, and applies collaborative control over certain components of the vehicle including the braking system and steering wheel. In the areas of vehicle speed / following distance control and lane keeping control, the system assists the driver during normal driving as well as in a risk avoidance manoeuvre in case of an emergency.
Source : CarDekho