As we slide into the New Year, one of the first and most anticipated launches of 2016 will be of the KUV100. While revealing the car, Mahindra did not disclose details about the rear profile and interiors of the vehicle. Though, the interiors were spied earlier, the rear profile still remained a mystery. This Christmas, Mahindra acted as Santa and gave a peek to the rear side of KUV100 in their latest trailer featuring Bollywood star, Varun Dhawan with the 'The Young SUV'. The trailer also details the front and side fender in real time. Although, only flashes of the rear are given by Mahindra, we have snapped them so you can have a prolonged look.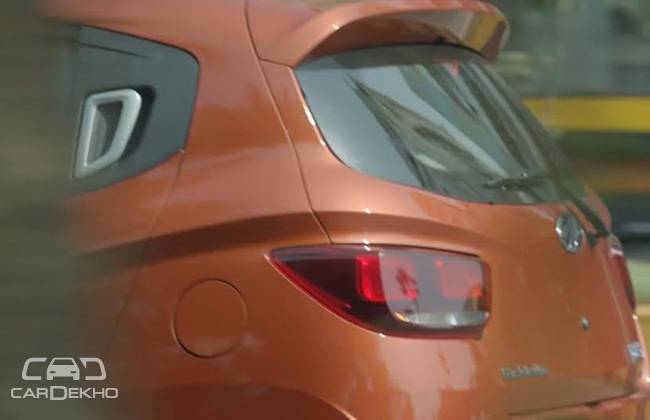 The rear profile features a spoiler which looks good and is nicely sculpted with the body. Taillight cluster is a wraparound unit which is enhanced by the body line above it, curving along the cluster. The logo is placed at the top centre of the boot gate with Mahindra and KUV100 written on either side at the bottom. The only thing that looks out of place is the rear wiper arm. It is placed right next to the Mahindra logo and sticks out like a sore thumb. Other than that there is no body features on the boot gate as Mahindra seems to have opted for the sober look.
Safety wise, the KUV comes with ABS as standard with airbags being optional in all the 4 variants. The car will rival Hyundai Grand i10, Ford Figo, Maruti Swift & Tata Zica and will be priced in the Rs. 4-7 lac bracket. Bookings for the car are open for Rs. 10,000 on Mahindra dealerships.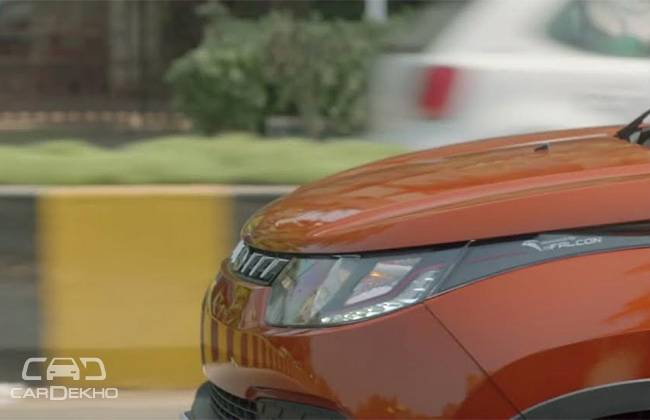 The car features a whole new family of engines from Mahindra called mFALCON. The petrol mill is a 1.2-liter, 3-cylinder unit that produces 82bhp at 5,500rpm with 114Nm of peak torque at 3,500rpm and is called mFALCON G80. The diesel mill is a 1.2-liter, 3-cylinder turbo unit which generates 77bhp at 3,750rpm with 190Nm of maximum torque at 1,750 to 2,250rpm and is called mFALCON D75. Both of them will come mated to a 5-speed manual, although Mahindra could introduce an automatic variant in the future. How these engines perform can only be told after we get our hands on one, so stay tuned.
Watch The Full Trailer
Also Read: Mahindra KUV100: All You Need To Know!
Source : CarDekho