The current-generation Audi A4 has been around for a while and is one of the most important products in Audi's Indian portfolio. Which is why a new-generation A4 is important news for both India's luxury car buyers and for Audi, which intends to take on the might of the new Mercedes-Benz C-Class. So, what do we know about this new car?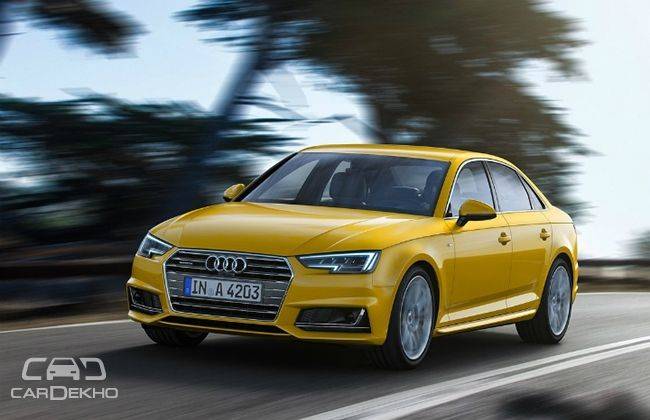 Launch Dates
With stocks of the current-generation A4 nearly sold out, Audi India is in hyperdrive mode to launch the next-generation A4 in the country. Expect the new car to be launched sooner than anticipated. We think Audi India is looking at a June/July 2016 launch for its luxury sedan, which will give it enough time to gain momentum before the festive season.
Price Estimates
Audi has a knack for pricing its cars extremely competitively in order to take on its competition in every way possible, and the new Audi A4 will be no different. The new car might actually be launched at a price point that is cheaper than its current generation, which in turn will influence a lot of buyers to opt for the new A4. Expect the cheapest model to start at about Rs 30 lakh with the top-of-the-line variant priced closer to Rs 45 lakh.
Engines and Drivetrain
Audi will spring quite a surprise when it comes to engines and gearboxes on the A4. For starters, the A4 will get a manual gearbox option, which will make it the first and only car in its segment to have one. The A4 will also get a new 2.0-litre petrol engine, which makes 190PS of peak power along with a 2.0-litre diesel engine that also makes 190PS of peak power. Both engines will come mated to a new seven-speed DSG automatic gearbox (while the diesel will also get the manual we spoke about earlier). Audi is also considering the return of the more powerful 3.0-litre V6 diesel engine that makes 272PS of peak power and comes with the Audi Quattro all-wheel-drive system. All in all, the A4 will have one of the largest spreads of any car in its segment, which is a good thing for Indian luxury car buyers.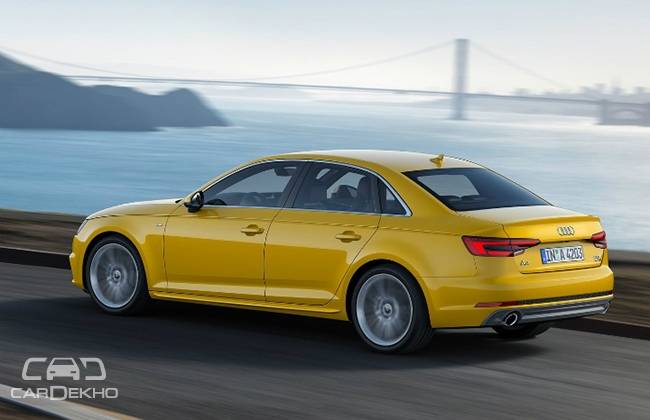 Of course, most of this isn't certain yet as the Audi bigwigs in India are still finalising the specifications and variants. But we expect the Audi A4 to come with a whole bunch of standard equipment in all variants, which could actually make it a very good value-for-money product for anyone looking to upgrade to the luxury car segment.
Source : CarDekho