Chevrolet has unveiled the all-new 2016 Volt electric car with new evolved design and extended range that offers 80 kms of EV range, better efficiency and faster too. The 2016 Chevrolet Volt gets a new lighter 18.4 kWh battery and uses 192 cells (96 fewer than current generation) resulting in a weight reduction of 9.8 kgs. The new Volt's design is inspired by the toned physiques of athletes and natural shapes of wind-swept sands and includes new features such as active grille shutters. Inside, the Volt gets blue ambient lighting, signature dual digital color displays - an eight-inch-diagonal reconfigurable screen in the instrument cluster to relay driver information and another eight-inch-diagonal touch screen in the center of the instrument panel for the Chevrolet MyLink system.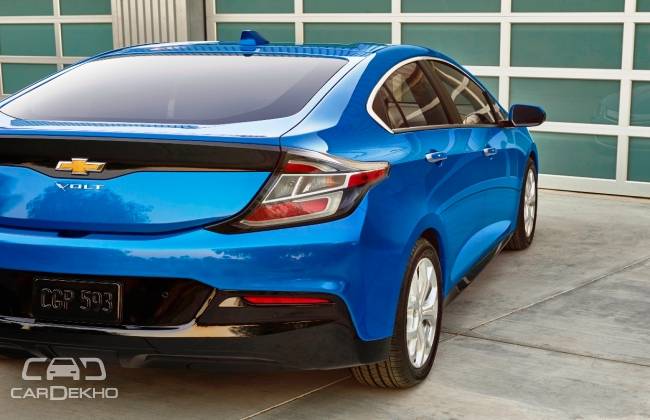 "The 2016 Chevrolet Volt provides our owners with a no-compromise electric driving experience," said Alan Batey, president of GM North America. "We believe our engineering prowess combined with data from thousands of customers allows us to deliver the most capable plug-in vehicle in the industry. According to independent surveyors, Volt owners are the most satisfied in the industry and they were our compass for developing the next-generation model."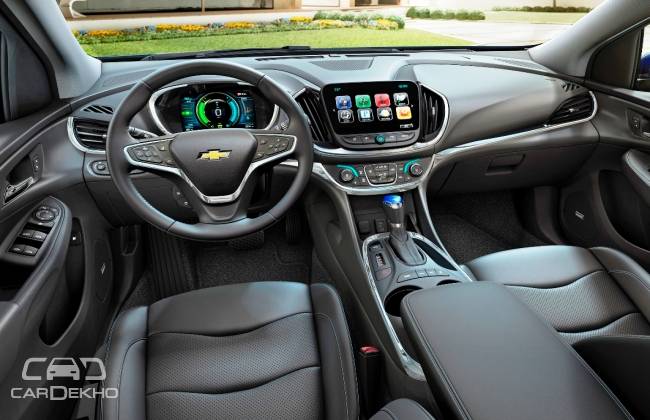 The Volt also gets a 1.5-litre petrol engine and along with the battery, the total range is an estimated 676 kms. The acceleration figures have also improved with the car doing 0 to 60 mph sprint in just 8.4 seconds, a 7% improvement.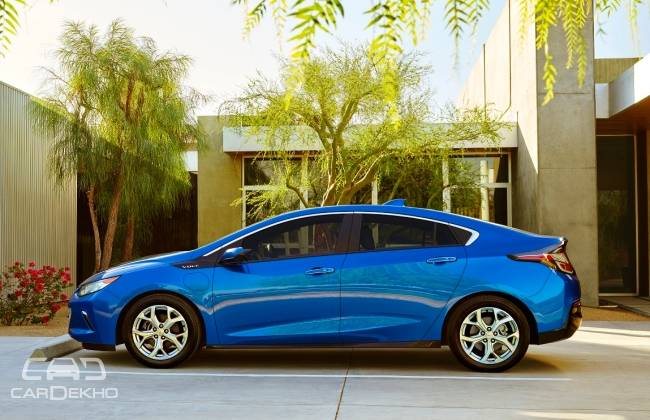 "Volt owners complete more than 80 percent of their trips without using a drop of gasoline and they tell us they love the electric driving experience. Putting that experience at the center of the new Voltec system's development helped us improve range, while also making the new Volt more fun to drive," said Andrew Farah, vehicle chief engineer. "We established a precedent when the original Voltec propulsion system debuted and this newest iteration sets the EV technology bar even higher."
The new 2016 Chevrolet Volt will make its debut at the 2015 Detroit Auto Show and will go on sale in the second half of 2015.
Source : CarDekho