MINI has joined other carmakers to celebrate the 15th anniversary of the Gran Turismo franchise with MINI Clubman Vision Grand Turismo. But unlike other brand's models, which showed extreme concept designs, the Clubman Vision Grand Turismo looks like it could actually be made into production as it is. Unfortunately, this 395-hp go-kart that can race from 0 to 100 km/h in just 3.5 seconds on to a top speed of 290 km/h is only for the virtual world. A sequential 6-speed transmission sends the engine power to the permanent all-wheel drive system, while gear shifting is achieved using wheel-mounted paddles. For optimum stability and control, the Clubman Vision Grand Turismo gets fully adjustable dampers at the front and rear.
"MINI has many highly emotional achievements to its name in motor racing. The MINI Clubman Vision Grand Turismo literally puts these onto the virtual race track in Gran Turismo 6. The image of a go-kart on the road has recurring appeal," says Anders Warming, Head of MINI Design.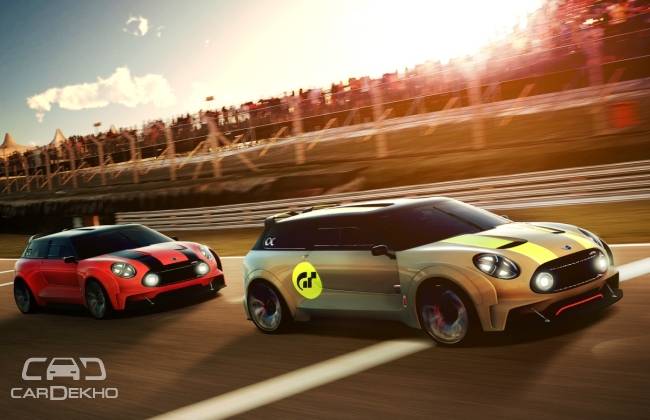 The sporty exterior of the MINI Clubman Vision Grand Turismo is spearheaded by large central air inlet, wide track with broadly flared wheel arches, carbon front apron and underbody, elliptical LED headlamps featuring X mark, elongated roof, low windows, 22-inch bicolour rims, LED tail lights and bonnet stripes.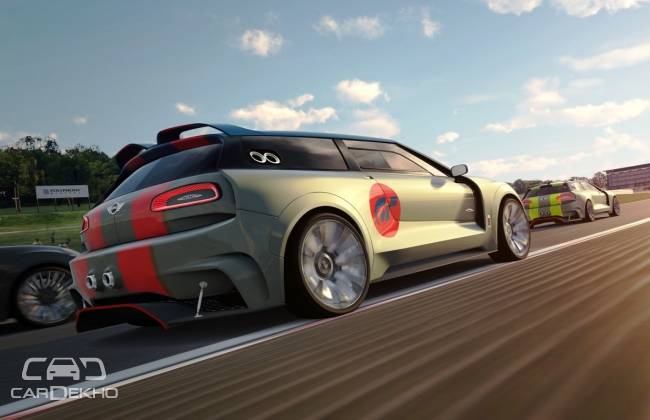 "The MINI Clubman Vision Gran Turismo combines all the hallmark MINI design features presented in the sportiest and most exciting style. A MINI like this has never been seen before," says Christopher Weil, Head of MINI Exterior Design.
Source : CarDekho