Mercedes-Benz will always strive to be the number one luxury automobile brand, said Mr. Roland Folger, the newly appointed Managing Director & CEO, Mercedes-Benz India. While in conversation with the press during the launch of the new Mercedes-Benz GLE in Chennai today, Mr. Folger emphasized that the three pointed star always aims to satisfy the customer demands without compromising on the brand values. Mercedes-Benz is on its way to record its highest sales ever this year with already attaining last year's sales by September 2015.
Check it out: Mercedes-Benz Luxury Apartments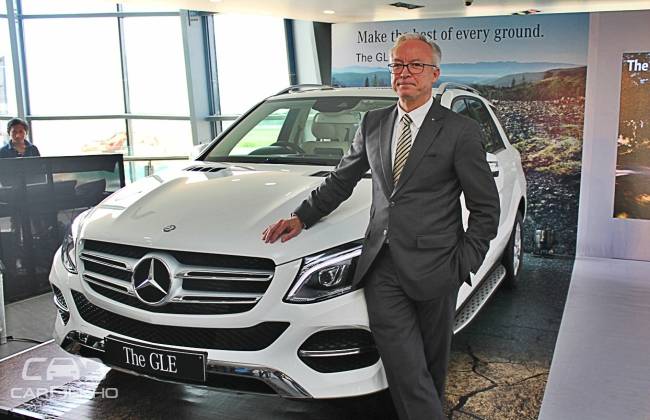 Talking about the new GLE (earlier known as the M-Class), Mr. Folger said that since its launch in 1997, it has been one of the most successful models for Mercedes-Benz globally till date, with more than 1.6 million units sold. The M-Class was launched in India in 2009 and repeated the global success here too with more than 6000 units sold since. The GLE is the 13th product from Mercedes-Benz India launched in 2015 with two more to go before the end of the year. The company has also opened 13 new outlets this year with two more outlets to be introduced this year, which will take the total network of outlets to over 80 outlets in more than 39 cities.
Did you know: CLA is the Top Performer for Mercedes-Benz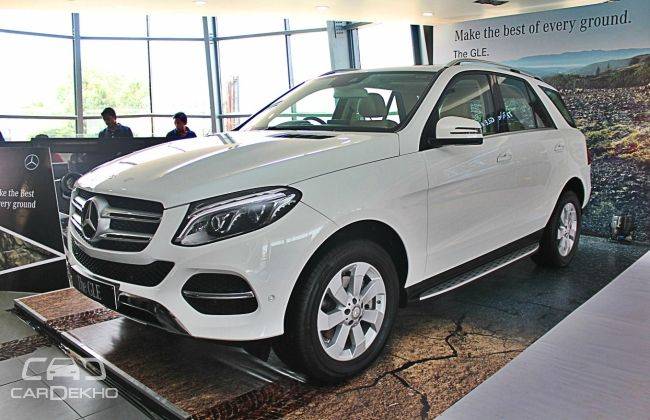 The new Mercedes-Benz GLE has been launched in two variants GLE 250d and GLE 350d, priced at Rs.59.95 lacs Rs. 71.14 lacs respectively. The GLE 250d gets a 2143cc Inline 4-cylinder diesel engine putting out 204 hp and a torque of 500 Nm. Fitted with a 3.0-litre V6-cylinder engine turbocharged diesel engine, the GLE 350d produces 258 hp and a maximum torque of 620 Nm. The GLE shifting duties are handled by a 9-speed 9G-TRONIC transmission.
Other features include Dynamic Select with five driving modes, AIRMATIC suspension, COMAND Online infotainment system and other advance safety and assistance systems in typical Mercedes-Benz fashion.
Also read: Mercedes to Invest Rs 1000 Crore in India