Mercedes-Benz has revealed a video that demonstrates an all new remote parking pilot system in the Next-Gen E-Class. The car is slated to be launched next year in some selected markets.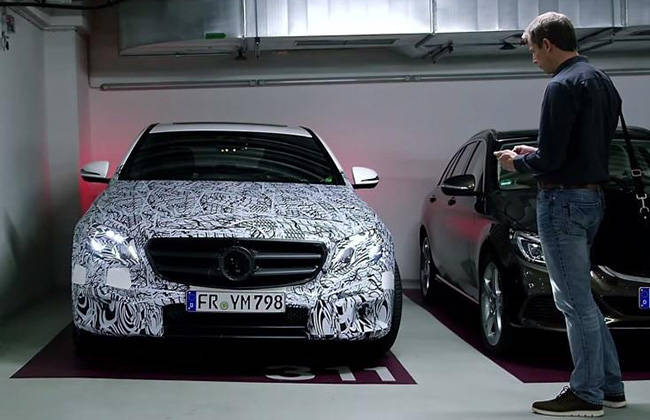 Speaking of the parking pilot system, it is designed to eradicate the inconvenience caused in door to door parking situation that restricts the opening the door wide. So, the remote parking pilot system lets you park your car via an app, as you stand outside and control it through your smartphone. The system will let the driver move E-Class forward, backward and steer the car remotely.
The all new E-Class is expected to get a newly developed in-line 6 cylinder motor along with the range of engines that it currently runs on. Moreover, there will be a 1.6 litre diesel as well that will produce around 122 bhp and will be very frugal.
Though, the parking pilot feature is not confirmed for India but the 2017 E-Class will make it here as well, soon after its overseas launch.
Source : Mercedes-Benz Showcases Automatic Parking Pilot in the 2017 E-Class