Mercedes is going all gung-ho over India with its performance wing AMG. The German automaker has literally bombarded the country with its prized cars. A few days back they brought in two vehicles from the AMG side, the S63 AMG Coupe and the G63 AMG crazy color. Now its the turn for the S63 sedan that will be launched tomorrow, August 11, 2015.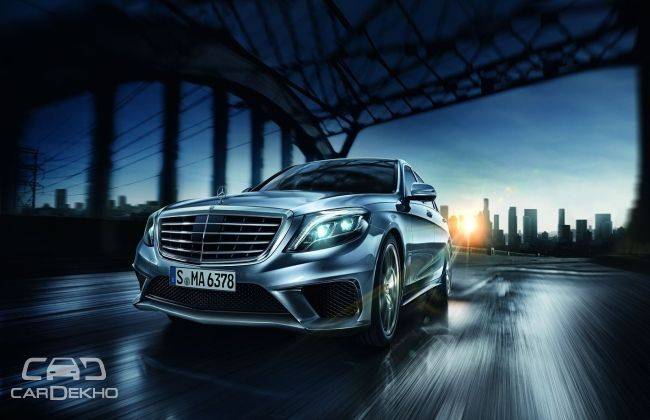 The S63 epitomizes luxury with the firepower from AMG. The car gets energy to run from 5.5-litre bi-turbo V8 engine that makes it one of the most powerful luxury sedans in the world. The motor is bound to produce a hefty 585 bhp of power and torque of 900 Nm, which makes it fast, very fast. The mill enables it to achieve 0-100 kmph in 4.4 seconds with rear wheel drive configuration and in 4 seconds with the 4-MATIC system.
On the outside, the S63 AMG looks quite similar to the normal version of the S-Class, but there are places where the differences are quite eminent. Like the pronounced scoops on either sides of the front bumper, V8 bi-turbo lettering on the front fenders, 19-inch forged AMG wheels, rear diffusers with twin quad AMG exhaust system. While blacked out roof and that unmistakable V8 burble will make sure that it stays revered among other cars.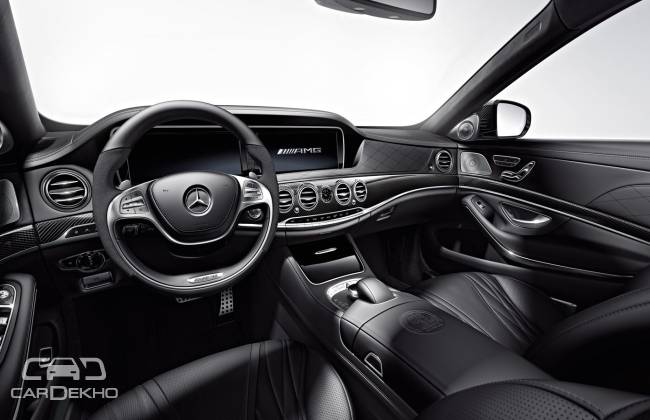 Insides too will carry the essence of an AMG, the most prominent are the highly bolstered AMG sports seats with AMG badging. Then the upholstery is done with fine nappa leather and the insides are largely dominated with drab shades, certainly to let you focus on the road. Other premium touches include premium perforations in the leather, AMG embossing on the central armrest, contoured AMG steering wheel and a plethora of information in the driver information cluster like oil pressure and temperature.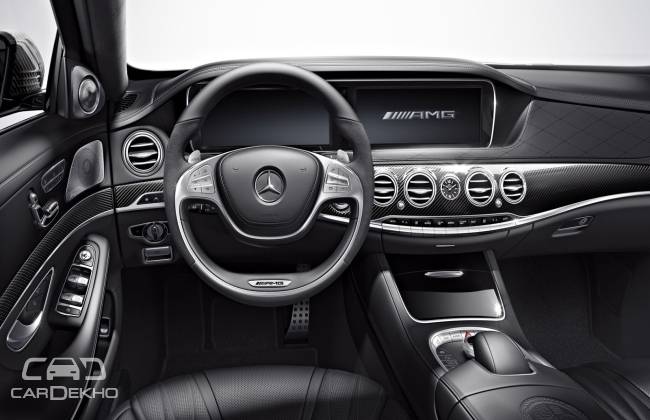 The car is expected to be priced over or around INR 2.60 crore.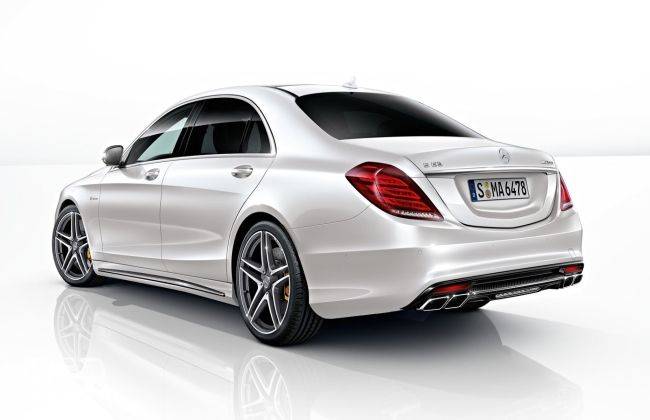 Source : S-Class - Mercedes Benz S63 AMG to be Launched Tomorrow!