Mercedes Benz has introduced a futuristic looking compact SUV concept - G Code, Merc calls it SUC - Sports Utility Coupé. The concept is set to make its global debut at the upcoming Los Angeles Motor Show later this month. Lets see what's the future like!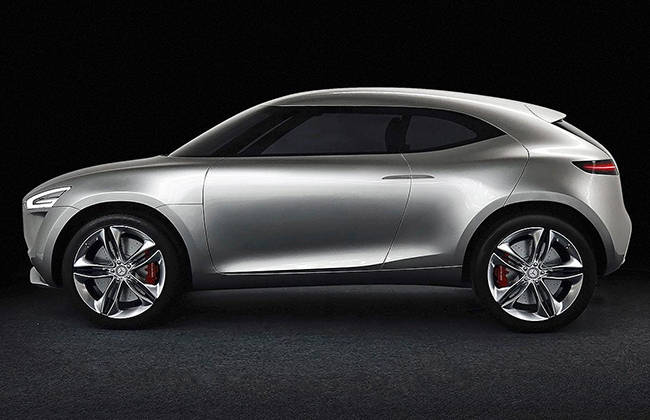 What G-Code look like?
The vehicle is designed by Mercedes designing studio in China, probably that's why it looks different from what we have seen by the German manufacturer so far. The design has been overseen at home in Germany. The long hood, canopy-esque windscreen, and narrow rear overhang, high riding stance, LED headlamps and taillamps and 21-inch carbon fiber spoke alloy wheels are some characteristics that describes this futuristic Sports Utility Coupé. Moreover, G-Code also flaunts its grille which changes colors according to drive mode selected. Dimensions speak about its compactness, G-Code concept measures 4,100 mm in length, 1,900 mm in width and 1,500 mm in height.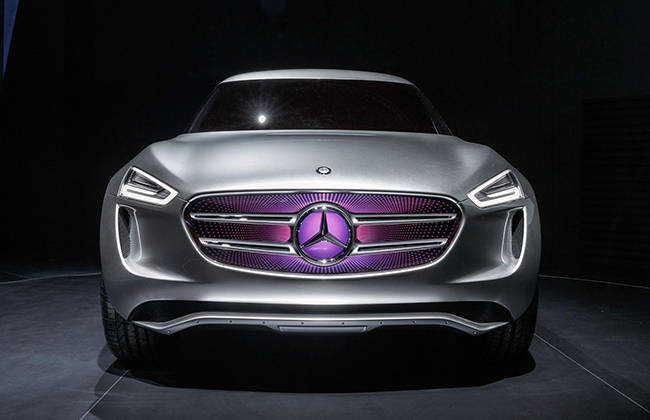 On the inside, the dash looks like borrowed from si-fi flick, it features 2+2 seating layout and offers two electric scooters which sits in the boot and charges when the vehicle is on the move and can be used when the vehicle is parked. Moreover, the oxygen produced in the Hydrogen synthesis is sent to the air conditioning unit to keep the cabin fresh in congested city traffic.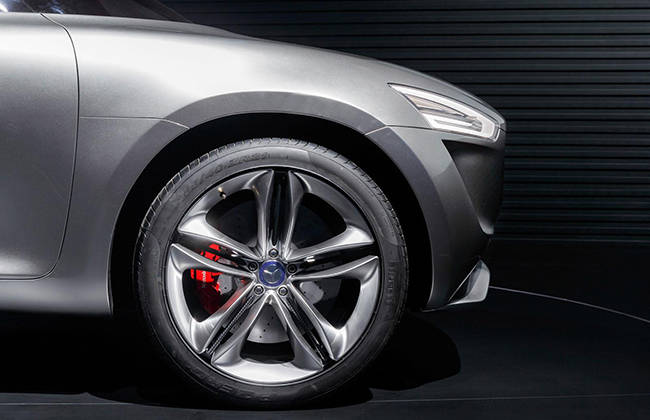 What's powering the G-Code?
Though Mercedes didn't say much about the powertrain of the SUC, but Three Pointed Star manufacturer reveals that the G Code gets a turbocharged 'compact' motor at front, fueled by hydrogen - ' state-of-the-art turbocharged combustion engine that runs on hydrogen and solely drives the front wheels'. There's also an electric propulsion system at the rear axle which transmits power to the rear wheels through a dual multi-disc clutch. The vehicle also boosts multimode drive both through electric motor and combustion engine. It features a "digital propshaft" that shifts between FWD (combustion engine), RWD (all-electric) and AWD (Hybrid).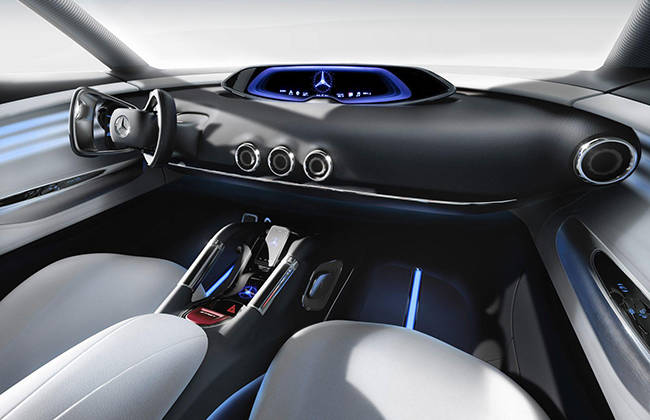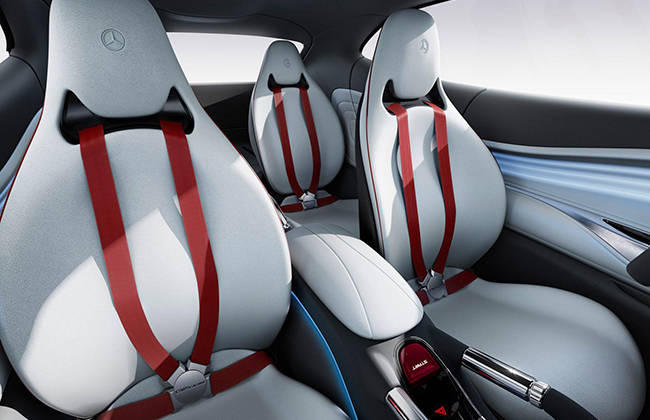 Electricity production?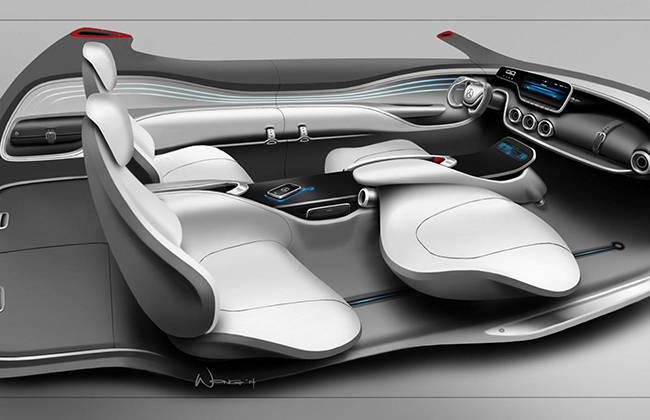 The G-Code SUC is dressed up in "multi-voltaic silver" paint which acts as a gigantic solar cells and generates electricity when vehicle is exposed to sunlight. Moreover, the paint also generates electric through the relative movement of winds or by natural wind when the vehicle is stationary. Mercedes says - ' These electrical charges are tapped and likewise used for the methane and hydrogen synthesis.' The SUC also generates electric charge through special "power on the move" suspension. The springs and dampers are hydraulic and thus rebound of hydraulic fluid drive a compact electric generator. I guess that's why Mercedes said this - 'the G-Code describes ways that our grandchildren might one day consider the state of the art.' Cheers!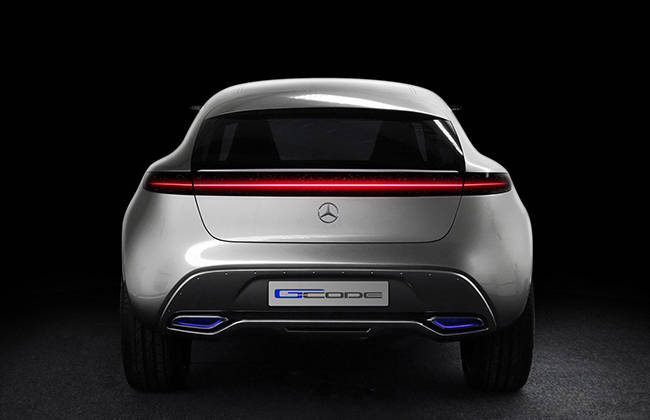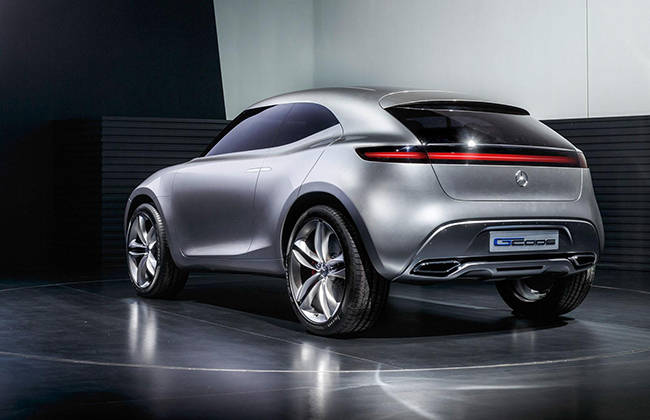 Source : CarDekho