Mercedes-Benz has opened a world class dealership at Dehradun, Uttarakhand. 'Berkeley Motors', as it is known, is also the first 3S (Sales, Service, Spare) luxury car dealership in Dehradun and will be having more than 30 trained personnel to take care of various departments. The showroom was inaugurated by Roland Folger, Managing Director & CEO, Mercedes-Benz India and Ranjeev Dahuja, Managing Director, Berkeley Motors.
Asserting the importance of growing Dehradun market, Roland Folger said, "Mercedes-Benz is delighted to present the discerning customers of Dehradun its first world-class 3S dealership and continue its network penetration further. The inauguration of this world-class dealership and service centre will open doors to our globally renowned product range, hassle free service offerings and a comprehensive brand and ownership experience, for our discerning customers. Dehradun has witnessed a strong economic growth during the recent past and has emerged as an important market with strong potential for luxury automobile. We think Mercedes-Benz is making its debut at the right time and 'Berkeley Motors' will be successful to tap the potential of Dehradun and remaining Uttarakhand market".
Speaking in harmony with Mr. Folger, Ranjeev Dahuja said, "We are extremely proud to be trusted partners of the iconic Three Pointed Star in India. Our vision is aligned with Mercedes-Benz's philosophy of 'Best or Nothing' and we are inspired to create customers for life with our services. Dehradun is a unique market with untapped potential for luxury products and services and we see immense potential for this market to grow. At Berkeley Motors, we are committed to provide the best of product and services experience to our discerning customers. There is an increasing demand for Mercedes-Benz products in Dehradun and adjoining markets and we are delighted to see the customer base for Mercedes-Benz growing here. We are confident of delighting our customers with an unparalleled luxury purchase and ownership experience."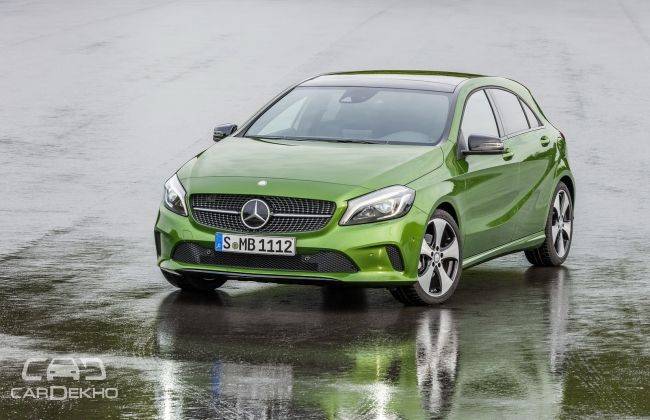 The german carmaker was recently able to fulfil its promise of '15 in '15 with launch of facelift for Mercedes-Benz A-Class. The new showroom is likely to display the same.
Also read: Mercedes-Benz India to Organize Second Classic Car Rally in Mumbai
Source : CarDekho