Mercedes-Benz India in association with Carzonrent has announced India's first luxury Self Drive concept under the brand 'Myles';. This unique concept will offer young Indian travelers a truly fascinating experience of self-driving a Mercedes-Benz with their friends, family and loved ones.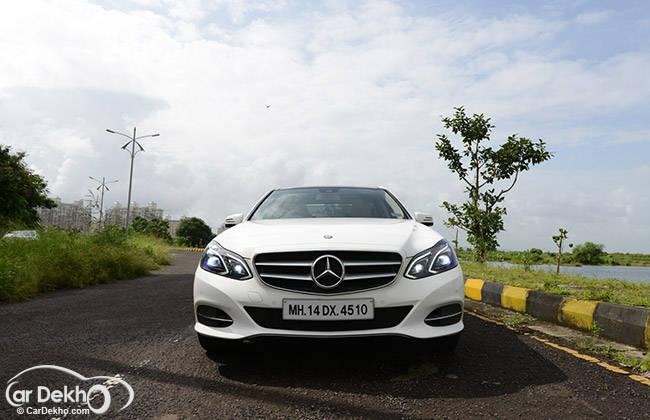 This concept will revolutionize the on-ground personal mobility in the Self Drive category in India. The association will initially offer C-Class & E-Class models of Mercedes-Benz in major metro cities like New Delhi, Mumbai, Bangalore, Hyderabad and Chennai. Carzonrent and Mercedes-Benz will also look at introducing other exciting models of vehicles into the Luxury Self-Drive service such as the SLK and AMG versions.
Today's generation believes in leading a global lifestyles and their mobility preferences reflect this status. Mercedes-Benz and Carzonrent understands this growing lifestyle well. Also, the organized self-drive market has been growing exponentially over the last couple of years with better roads, higher costs of chauffeurs and availability of navigation facility. Induction of Mercedes-Benz cars has been undertaken to not only reinstate the driving experience gauged from driving luxury cars but to also capture the huge potentially untapped market and facilitate today's customers who believes in traveling in style and class.
Mr. Eberhard Kern, Managing Director and CEO, Mercedes-Benz India, said, "Mercedes-Benz is known for its modern luxury experience and we are delighted with our association with Myles. This unique hassle free mobility solution will extend our luxury experience beyond our existing customers. We have always introduced newer products and services for the satisfaction of our customers. We believe both companies will benefit from this alliance in terms of consumer outreach."
Speaking on the occasion, Rajiv Kr Vij, Managing Director & CEO, Carzonrent (I) Ltd. said, "The demand for luxurious personal mobility solutions is rapidly on the rise. We are pleased to strengthen our association with Mercedes-Benz as it is a globally respected brand and has unparalleled brand value. With the inclusion of the luxury models in our self-drive fleet, we want to propel people's aspirations to experience luxury and live their passion by fulfilling their desire.
Carzonrent has been a pioneer in offering Self Drive services across major Indian cities along with inter-city, intra-city, outstation and international car rental services. Carzonrent has deployed a comprehensive range of cars under these services and offers transparent pricing through its online booking engine and national reservation center. A leader in the ground travel services space, Carzonrent has seen a growth of over 100% in the demand of Self drive cars in the last year and therefore sees significant potential in the industry. The Myles brand from Carzonrent will have a fleet of over a 1000 cars in the next 1 year and grow to around 5000 cars in the next 3 years' time.
Daily rental:-
Mercedes C Class – Rs. 6,500 per day
Mercedes E Class – Rs. 9,500 per day
Hourly rental:-
Mercedes C Class – Rs. 900 per hr (Up to 25 km, Fuel Included)
Mercedes E Class – Rs. 1,200 per hr (Up to 25 km, Fuel Included)
Source : CarDekho